Here's how to stop people from knowing you've read their messages on Facebook
Publish Date

Tuesday, 11 April 2017, 10:54AM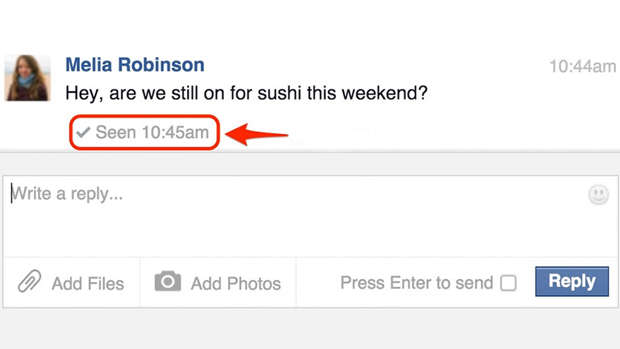 Are you sick of the pressure of having to message someone back on Facebook because you know they know you've 'SEEN' their message? Well worry no more!
Chrome users can download Facebook Unseen.
Other browser users can install the AdBlock Plus browser extension and then add "facebook.com/ajax/mercury/change_read_status.php$xmlhttprequest" to the extension's custom filters.