Mum invents glue to get bows to stick on baby girls so they aren't mistaken for boys - and people are furious
Publish Date

Thursday, 16 March 2017, 3:05PM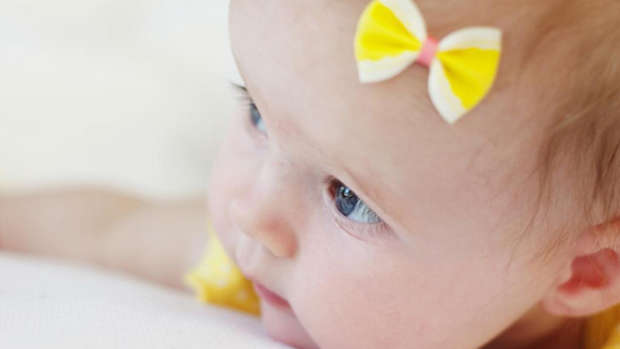 If you're fed up that nobody can tell if your bald baby is a girl or a boy then Girlie Glue is here to solve your problems.
The glue is described as a safe adhesive made from all natural ingredients that allows parents to accessorise their little girls heads with bows, hearts and flowers - to let other's know that their baby is definitely not a little boy.
 'It's never too early to be girlie,' reads the slogan on the brand's website.
'Simply apply a dab of Girlie Glue to the back of an accessory, press accessory onto the hair or skin, and your little girl will be accessorised all day long,' read the instructions on the website.
It also adds that the glue is 'made of Agave nectar and other all-natural ingredients. It's safe, 100% honey-free and washes away easily with water.'
CEO Katie Hydrick apparently came up with the idea after unsuccessfully attempting to attach bows and headbands to her daughters' heads.
Without enough hair to use clips, Katie created the glue herself.
But numerous parents have taken to Twitter to slam the product, calling it 'misguided' and 'horrid'.