The woman who carried her baby to full term so the organs could be donated has given birth
Publish Date

Thursday, 20 April 2017, 2:33PM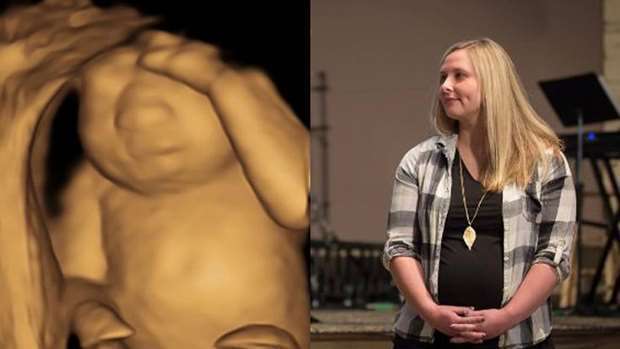 In January we shared with you Keri and Royce Young's heartbreaking story about their baby girl.
On Tuesday, the couple welcomed and farewelled their daughter, Eva, who was born with the sole purpose of giving life to others.
Keri learnt during her pregnancy that her daughter would be born with anencephaly - a birth defect that prevents the proper formation of the brain - and because of it, the baby would not survive for up to 36 hours.
In a selfless act of courage, Keri decided she would carry the baby to full term, so the newborn's organs could be donated.
The Oklahoma couple, who have also have a young boy, shared their story on social media, attracting the sympathy and support of countless strangers.
Royce, a ESPN sports writer, described their family's ongoing journey in touching detail: "This whole process has been rough, but I say that as someone watching from the bleachers like the rest of you. Keri has been in the trenches the entire time, feeling every little kick, every hiccup and every roll. She's reminded every moment of every day that she's carrying a baby that will die."