This is what Wilson from Home Improvement actually looked like!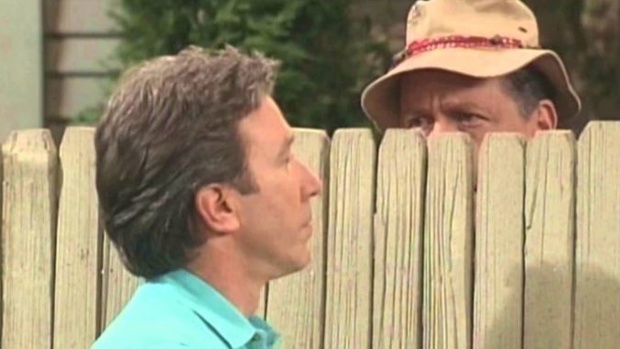 Every week, thousands of households across New Zealand would tune in to watch the antics of Tim "The Tool Man" Taylor and his all-American family on Home Improvement.
Unbelievably, it has been 20 years since the show ended this week!
And after all these years, we still can't help but wonder what did the Taylor's lovable neighbour, Wilson, really looked like ...
Portrayed by Earl Hindman, Wilson W. Wilson, Jr. was a wise and friendly presence in nearly every episode of the show.
Sharing all his thoughtful advice with his friend Tim, we usually only ever saw the top of his head popping over the fence.
Of course, as the series went on, the producers got more creative with the ways they could obscure his face - but we still never got to see his face in full.
But we have managed to track down some behind-the-scenes photos of the much-loved character, so you don't have to wonder any more ...



Earl Hindman in his younger years.
Sadly, Hindman was diagnosed with lung cancer and passed away in 2003, at the age of 61.
Take your Radio, Podcasts and Music with you