Woman's hilarious drawings totally nail why mums are always so exhausted!
Publish Date

Thursday, 18 October 2018, 3:48PM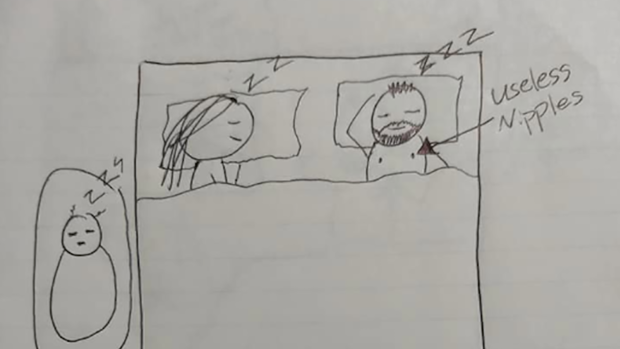 One Texas mum is entertaining parents on Facebook after totally nailing why mums of newborns are always so tired.
After her husband asked why she isn't in "the best of moods first thing in the morning," Mattea Goff decided to show him how tough night-time nursing is in a series of hilariously on point hand-drawn comics.
"I started drawing one picture and it turned into a bunch more," Goff said. "I handed it to [my husband] and he laughed, he got it. His reaction was pretty funny."
The mother-of-two then shared the drawings on Facebook where they immediately struck a chord, receiving over 144K reactions and nearly 200K shares to date.
Taking to Facebook, she wrote: "So this past weekend I was having a hard time finding the words (probably because I haven't had any sleep) to express to Kris why I'm not in the best of moods first thing in the morning. So I sat down with my coffee and drew him a visual."
READ MORE:
• Hilarious viral video comparing boy mums to girl mums sparks a major debate
• Can you spot this mum's unfortunate mistake on her advert for selling furniture?
The first drawing shows mum, dad and baby peacefully sleeping.
However, the baby is out of the swaddle and wailing two hours later, which instantly wakes mum up while dad continues to sleep soundly.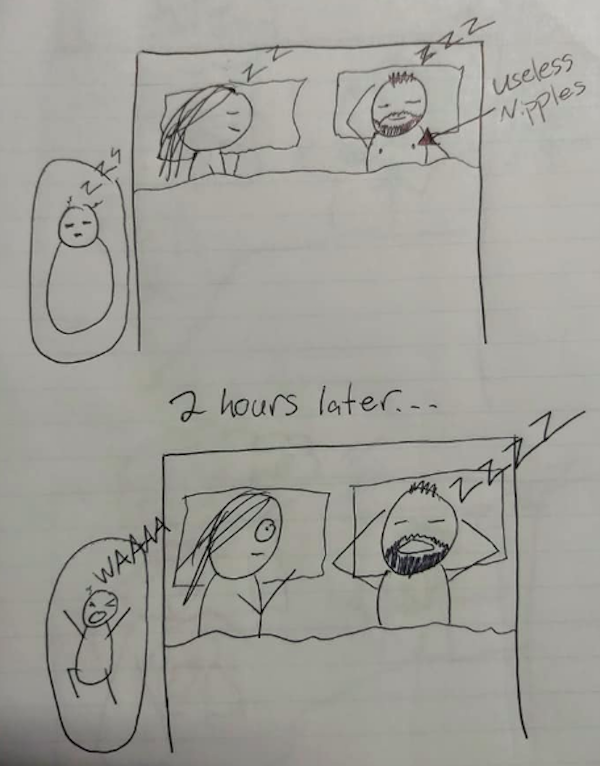 Image Source: Mattea Goff
The next sketch shows how the baby continuously slaps mum throughout the night.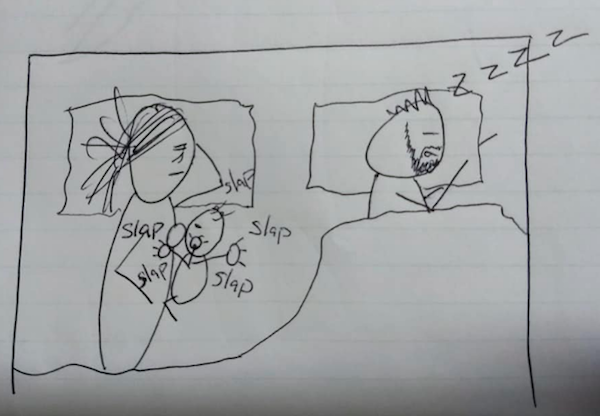 Image Source: Mattea Goff
Another includes thought bubbles to reveal mum's thoughts as the night wears on ... all while dad continues to snore away.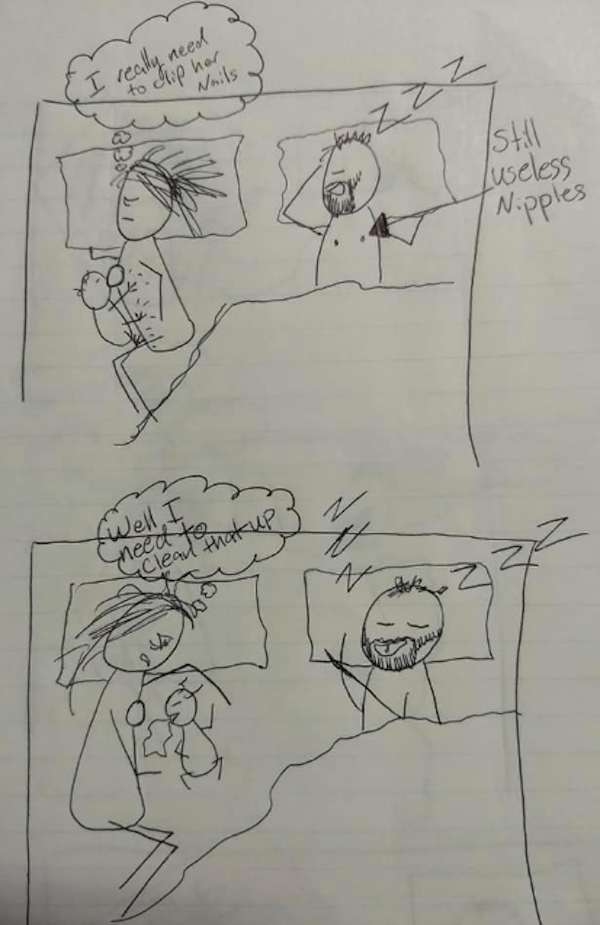 Image Source: Mattea Goff
The baby remains at mum's side from the first feeding, before waking up for round two …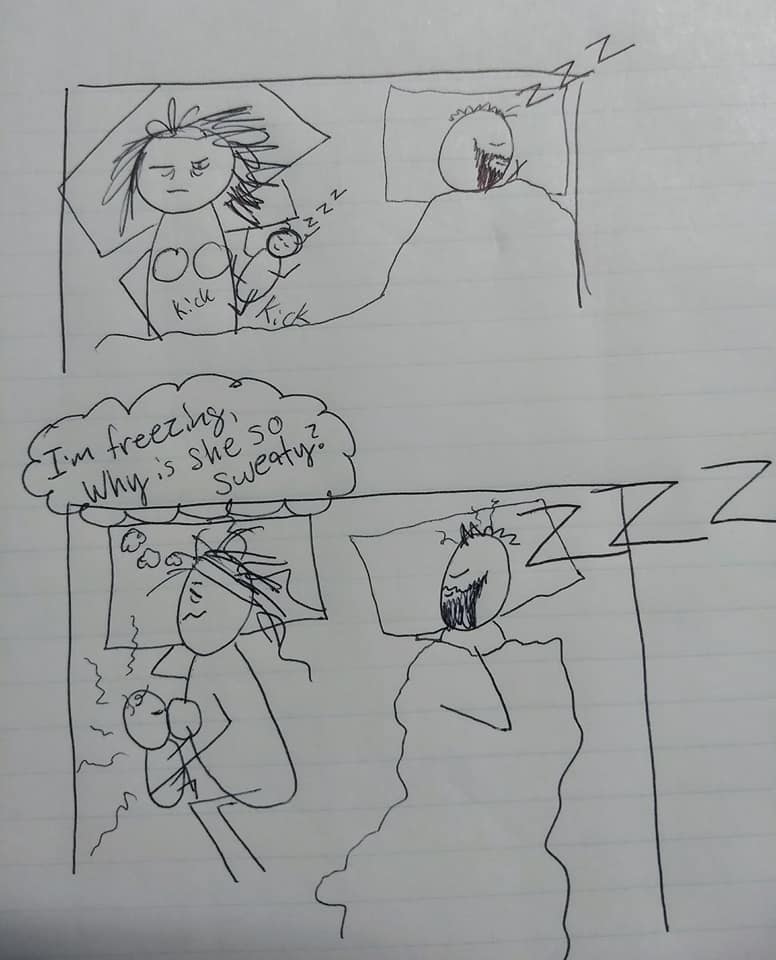 Image Source: Mattea Goff
Finally, both baby and dad sleep soundly while mum continues to look more and more worn out.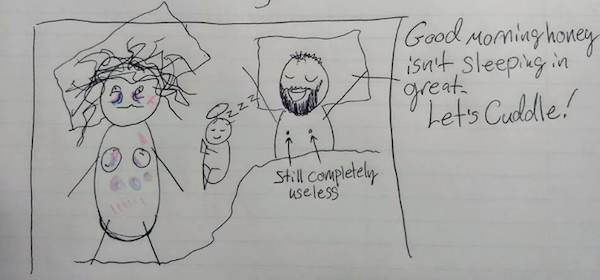 Image Source: Mattea Goff
"This is just one of those truths that everyone can relate to," Mattea said.
"Even if you're not nursing in bed, newborns all sleep the same way, need to be fed, changed and are spiting up and the majority falls to mum. It doesn't mean we can't be tired and cranky."
And it seems parents everywhere agree with the hilarious mum!
"I've found it downright inspiring how supportive and encouraging people have been," she says.
"The comments and messages have been everything from tear-worthy sweet to downright hilarious. #UselessNipples touched my soul."