The Hits' Sam Wallace is heading to the all-new Celebrity Treasure Island!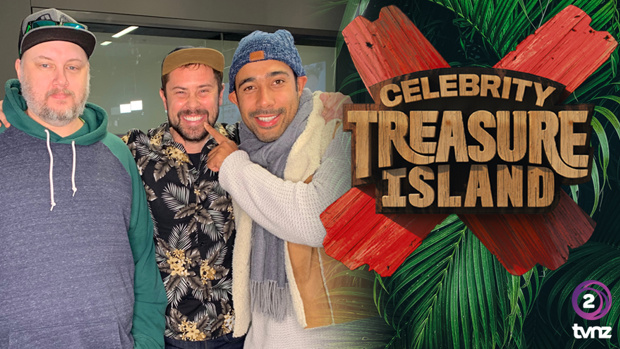 The Hits is thrilled to reveal that our very own Sam Wallace is heading to Celebrity Treasure Island!
That's right - Sammy will be going up against Kiwi celebs competing for his charity of choice, the Starship Foundation.
Sam left co-host Toni Street completely shocked when he announced the surprising news.
He will be heading to Fiji, along with other constants, Shortland Street star Karl Burnett – who has chosen St Johns has his charity - and Sol3Mio singer Moses Mackay – who will be competing for Dream Chaser.

The trio will join Matty McLean, Lily McManus and Zac Guilford, who will also be heading to the island.
Celebrity Treasure Island is set to be hosted by Matt Chisholm and ZM's Bree Tomasel and will premiere on TVNZ 2 this winter.
How exciting!
Stay tuned because more celebrities will be announced on Thursday.