Bay Of Plenty Days with Lauren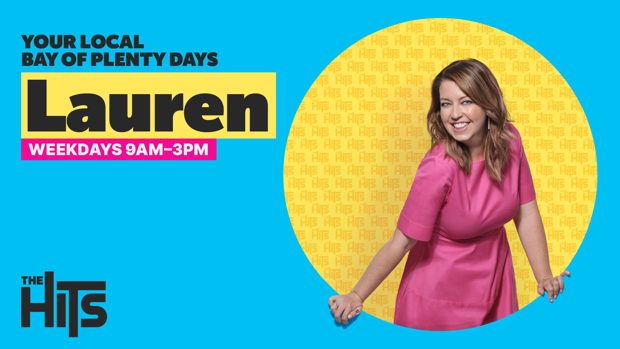 Heya, I'm Lauren, and I'm stoked to be delivering some of the greatest music to YOUR ears across the Bay Of Plenty region.
Wine and cheese enthusiast, I also play the drums, do stand up comedy, make a great carbonara, and always clear unused time off the microwave.
I look forward to you joining me live and local on The Hits Bay Of Plenty 9am - 3pm weekdays!
The Hits Bay Of Plenty is on 95.0FM and online at iHeartRadio.
You can find The Hits Bay Of Plenty on Facebook and Instagram.