Man Clocked At 194km/h On Waikato Expressway
Publish Date

Tuesday, 18 August 2015, 2:53PM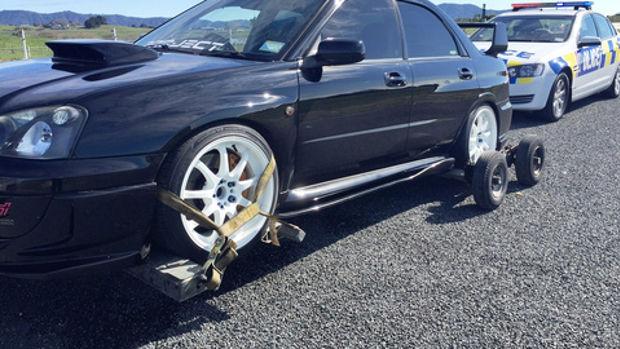 A Waiuku man is facing multiple charges after being caught speeding just under 200km/h on the Waikato Expressway.
Waikato road policing manager Inspector Freda Grace said the man, driving a Subaru Impreza, was stopped by police on the section of State Highway 1 expressway between Taupiri and Horotiu after being clocked at 194km/h.
She described his actions as "totally unacceptable".
"When stopped the 21-year-old Waiuku man was arrested and his license suspended. His illegally modified vehicle was impounded and he faces a charge of unnecessary exhibition of speed."
Mrs Grace said Sunday's arrest followed the arrest by police the night before of a highly intoxicated driver involved in a non-injury crash on Hamilton's Te Rapa Rd.
"In that incident the driver drove his car across the road into a parked car. When breath tested that driver returned a breath alcohol result of 1362mgs.
"And of course, as we mentioned earlier today a motorist stopped yesterday morning travelling at 137km/h in the 70km/h restricted speedzone outside Whitikahu School also had his license suspended. So the message is clear, pay no heed to your speed and you will be held to account, lose your license and end up walking to work or catching a bus."
Mrs Grace said motorists wanting to do their part in keeping Waikato roads safe are encouraged to make use of the *555 phone. 
"Otherwise you can do your part by telling that person you're travelling with to slow down- you may just save a life."
By Belinda Feek