Air New Zealand wins Airline of the Year
Publish Date

Tuesday, 2 December 2014, 1:50PM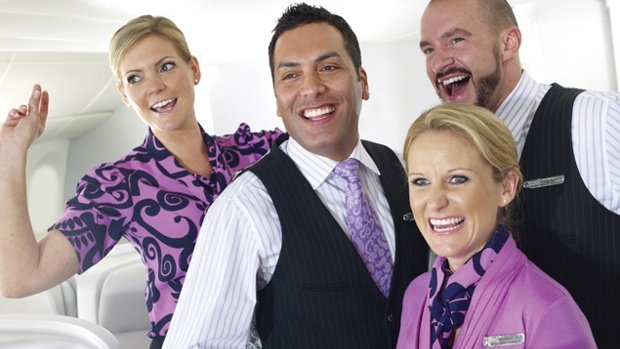 Heading the list is Air New Zealand followed by Etihad Airways, Cathay Pacific Airways, Qantas Airways, Emirates, Singapore Airlines, EVA Air, Lufthansa, All Nippon Airways and British Airways.
To be named in the top ten, airlines must achieve a seven star safety rating and demonstrate leadership in innovation for passenger comfort.
AirlineRatings.com developed its unique seven-star ratings system after two years of evaluation and the system is now endorsed by the International Civil Aviation Organization. The editors of AirlineRatings.com, some of the most experienced and awarded, over a period of four months look for a consistent level of service, innovation and staff engagement from each major contender.
"We are looking for leaders in the industry, airlines that go the extra distance to make a real difference to the passenger experience," said Geoffrey Thomas AirlineRatings.com Editor-in-Chief. "While we do not have a public vote we do consider website feedback from passengers when making our final decisions."
"Air New Zealand's focus on its staff has resulted in exceptional performance across the airline in market position, customer service, financial performance, fiscal management and operational safety,". Put simply Air New Zealand is a textbook case of what an airline should be today. Air New Zealand has catapulted to the top tier of the industry and while it may be 50th in size in global rankings it is one of the most awarded.
Mr Thomas noted a big mover this year was Etihad Airways which jumped from 6th to second place, while Qantas moved from 5th to 4th.