BLOG: L Plates 24 years on
Publish Date

Tuesday, 25 November 2014, 12:02PM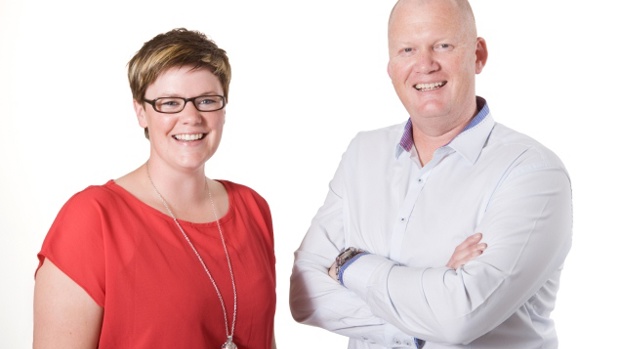 First question that must be answered…did Splash Planet become Flash Planet when we went down the giant waterslide last week? No. Unlike her last visit to Splash Planet when one of Sarah's girls popped out and many children were traumatized, this time Sarah ensured everything was safe by wearing a wet suit.  Which looked utterly ridiculous when everyone else was wearing togs and even bikinis, but hey, safety first! Initially concerned the wetsuit would create resistance and cause Sarah to get stuck on the slide, it actually sped her up and she beat Martin down the slide every time!  
You may have heard the news yesterday that from next week, holders of new learner and restricted licenses will have five years to move to the next level - or face taking another road code test.
We wondered how many people actually sit on their Learners or Restricted for more than five years anyway.  A lot!  We talked to one lady who got her Restricted when she was 18 and still hasn't got her Full, 13 years later!  Her reasoning was a lack of money, then her kids came along and now she has a husband to drive for her at night so why bother? 
There were many others who have held their Learners or Restricted for 15 or even 20 years, but taking the cake has to be Ritchie's Mother in Law's partner. This particular man (who shall remain nameless…because we don't know his name) has held his Learners license for 24 years and never graduated to Restricted. Not from lack of trying; he simply cannot pass the test.  Arguing with the instructor and insisting that he knows how to drive better than they do has resulted in a few fails, as well as speeding and taking a 50km/h corner at 95. 
This does not sound like the kind of man who would be deterred from driving simply because he doesn't hold a valid driver's license, and indeed he's not. But we'd love to hear the discussion he has with any police officer who dares to challenge him on it; no doubt, he would take up a fair chunk of their time arguing that he could actually do their job better than them and the reason he has no license is not because he is a bad driver, but due to the fact that the instructors are all a bunch of clowns.