Publish Date

Tuesday, 24 March 2015, 2:56PM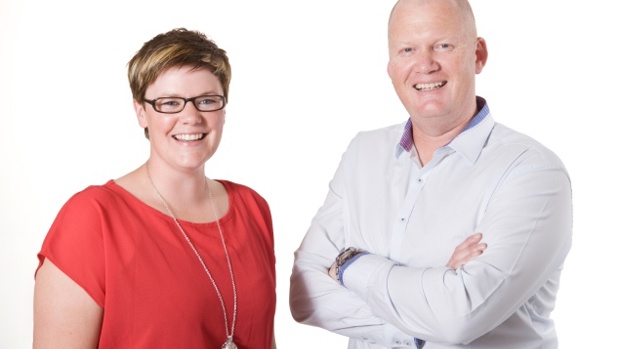 For someone who doesn't usually bust out dance moves anywhere other than her own kitchen, Sarah has been shaking her thang far too much recently. 
As if it wasn't bad enough that she got her groove on on Marine Parade Napier a couple of weeks ago, this week Sarah danced in front of children. A whole bunch of poor, innocent, unsuspecting toddlers were witness to Sarah's frightful frolicking when we attended a disco at a local preschool. 
Martin claimed his sore knee meant he wasn't allowed to dance and was "forced" to stand on the side line watching, but he took great joy in watching Sarah attempt the twist (which Martin claims is not the twist at all as the only part Sarah twists is her arms).
After standing idly by for some time, Martin was approached by a gorgeous 4 year old girl who promptly took his hand and led him on a tour around the backyard.  After being shown both the sandpits, all the trees and the mailbox, it was time for the inside tour. It was at this point that Martin tried to quietly remove his hand from young McKenna's, only to be firmly told "hand!" and ordered to take her hand back.  She is certainly a girl who knows her own mind, but really Martin should be used to being bossed around by now!  With his hand once again firmly in McKenna's grasp, Martin was led up the ramp and inside to check out the cubby holes, the place where the babies sleep and of course, that very special area that acts as a spot for story time, nap time and any other time that might be required, "The Mat". 
After making the appropriate "oooh's" and "ahhh's" McKenna deemed it acceptable for Martin to be released from her grip and sent on his way. Also it was lunchtime and even though Martin is somewhat cool, Mac Cheese is cooler. 
We thoroughly enjoyed our experience at ABC Hastings Central, thank you for inviting us to your disco, and once again, we're sorry that Sarah made several children cry and run away with horrified looks on their faces. 
Next time, we'll insist she confines her bopping to her own kitchen.