BLOG: 'No Deal' for the month of NO-vember
Publish Date

Tuesday, 4 November 2014, 1:03PM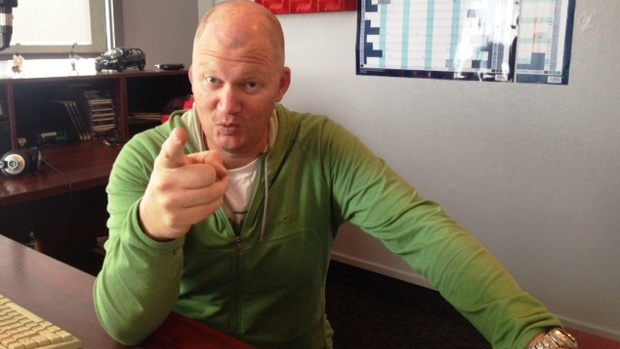 No doubt you've heard of Movember before. It all started back in 2003 when a couple of mates in Australia decided to bring back the moustache and, inspired by a friend's mother who was fundraising for breast cancer, they decided to make the campaign about men's health and prostate cancer.  The first year 30 guys took part in the challenge and grew some lip foliage for the month of November. Ten years later, over 4 million Mo Bros and Mo Sistas have taken part (to be a "mo sister" you just need to support someone with a mo, not actually grow one yourself!), 21 countries now participate and over $700 million has been raised. 
It was a small idea that grew into (no pun intended) something much bigger.  Which is what Martin is hoping will happen with his awesome idea.  Wait for it…NO-vember. You may be thinking "Martin didn't come up with that, it's the name of this month!" and you would be right. 
The difference between November and NO-vember can be found in the emphasis on the first syllable, NO.  The idea is that this month you say "NO!" to things you would usually indulge in that aren't so healthy. Chips?  NO! Beer? NO! Salad? YES! Martin is practicing what he's preaching; he went out for dinner on the weekend and not a single alcoholic drop passed his lips.   He even ordered a salad when out for lunch this week!  Will he last the month?  NO!  says Sarah. 
She reckons the fact that he was boasting on Sunday that he had gone the whole night before without drinking is proof that he probably did need to make some changes, but this does not necessarily guarantee success.  Perhaps it's just the lingering memory of his pathetic effort at Dry July (weekdays only, conditions apply) but Sarah is predicting he will last a week at the most and then ruin it all with pies and bourbon.  You too can participate in NO-vember. 
No need to register or raise any money, just make a pledge to yourself that you're going to say NO to the naughty stuff more often than you say YES.