BLOG: Showing Granny a Good Time
Publish Date

Tuesday, 17 March 2015, 3:52PM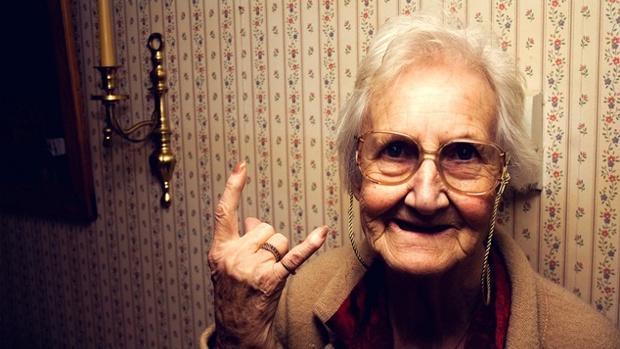 Sarah received a phone call last week from her 83 year old granny announcing that although she and her travel companions (Sarah's Aunt and Great Aunt) were supposed to spend the weekend in New Plymouth, they'd got wind that a small music festival (Womad) was taking place and they were unable to get accommodation. Were they able to visit Sarah in Hawke's Bay on Saturday instead? Sure said Sarah, it'll be no trouble getting accommodation here (forgetting that many people had already arrived in town for HOY).
After several calls, Sarah managed to book them in at a motel, then quickly turned her attention to what they would do while they were here, especially considering Cyclone Pam was due to arrive. We put it to the people and the ideas flooded in. "Get drunk with her!" was one suggestion. Sarah has never seen her grandmother consume even a glass of wine and wasn't ready to witness her dancing on tables or confessing her love to a lamp (which often happens when people who don't drink suddenly do) so she vetoed that idea. 
"Throw her down the Superfly!" suggested someone else. That was an automatic no as the Superfly had already been taken down, although Sarah did mention this idea to the group of travelers and Sarah's great Aunt was most disappointed she couldn't do it (she's 86 and proof that you are never too old for anything!) 
We also received a call from the lovely Suz who offered to give Granny a free spray tan. Sarah wondered how the spray gets into all the creases and Martin suggested they probably hang Granny's upside down. Apparently not, Suz assured us it's all very professional and she has many elderly clients. Granny was not too keen on that idea, and as Saturday's weather turned out to be beautiful, the group was spoiled for choice.  They ended up at Silky Oak for lunch…and afternoon tea…and dessert, took in the view from Bluff Hill and went for a leisurely stroll down Marine Parade, followed by dinner at Sarah's house where she managed not to poison anyone! The trip was rounded off by a visit to The Farmers Market on Sunday morning where Sarah took pride in showing off the beautiful produce we have to offer; the three visitors are from Christchurch so imagine their delight when they tried one of our peaches! 
It was a lovely weekend and reminded Sarah that it really doesn't matter what they weather, when friends or family come to visit The Bay, there is always plenty to do.