Column: Baby love and old love
Publish Date

Thursday, 7 May 2015, 4:42PM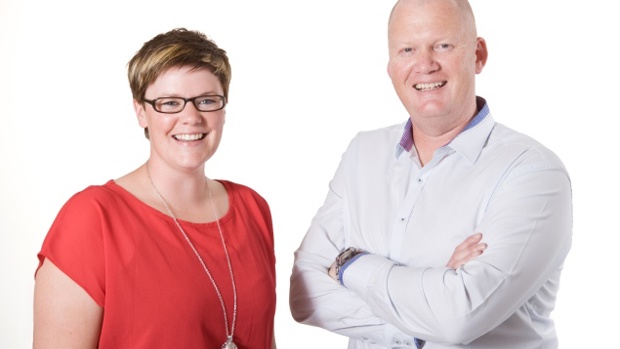 It's been a real baby themed week hasn't it? Late last week millions of people all around the world were waiting to hear the news that the Duchess of Cambridge had gone into labour. She of course gave birth to a beautiful wee girl and our hearts melted when the new arrivals' big brother George turned up with Dad to meet the baby Princess and he showed off his Royal wave! Attention then turned to the name and Sarah was very pleased with the choice of Charlotte Elizabeth Diana, mainly because Charlotte is her nieces name (although 'Sarah' means princess so that also would have been appropriate!).
On our show, the topic turned from giving birth to filming births when Heidi Klum revealed that she asked her Father to film the births of her three biological children. We asked our listeners whether filming the birth was part of their plan, and while some responded "No way!", most seemed open to the idea. Bex said "I would film it I think...not from the action end though! I'd like to know if what I remember of my children's births is accurate!! And also to show the kids that I'm amazing." But do these women ever actually watch their birthing videos? Apparently yes, and most shed a few tears when they do so. Perhaps not a great idea to watch these whilst you're pregnant however, as Tyla pointed out. "We had the camera on a tripod and it was at the end of the bed. It was awesome watching it over and seeing what I was feeling etc. I stupidly watched it last week.... I'm six months pregnant with number two and now I'm really scared!"
Martin was given the responsibility of filming the birth of his third child as his wife really wanted to see the experience from another point of view. A responsibility which he totally stuffed up when at the crucial moment (the actual birth part) he managed to turn the camera off. Obviously his wife forgave him for this stuff up as this week they celebrated their 19th Wedding Anniversary! Martin's secret to a long, happy marriage? He says "It's simply finding the right person, and you know they're right if you love to be with them all the time." Aww, tissues please!