Column: From Whiskey To Wine
Publish Date

Wednesday, 20 January 2016, 4:19PM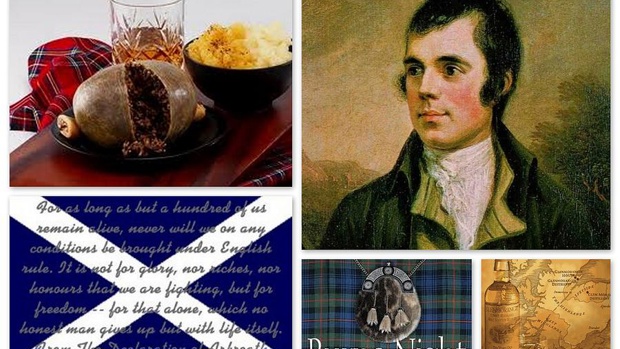 On Saturday night at an old Villa on Bluff Hill in Napier, Sarah was lucky enough to attend a celebration of all things Scottish at a Burns Supper.
On (or around) the 25th of January every year, thousands of people all over the world spend one night celebrating the life of Scottish poet Robert Burns.  
After she was asked to present the Immortal Memory speech at this important even, Sarah did quite a bit of research on the Bard of Scotland and made some interesting discoveries.  For example, Robbie Burns was a right player.  He had 12 children to four different women during his short 37 year life.  He penned over 500 songs and poems and is the man behind the song we sing every New Year's Eve, Auld Lang Syne.  It was Robbie's nephew who was a founding father of Dunedin and in the Octagon you will find a statue of the great poet.  
He also loved Haggis and because of that it is traditional to eat the savoury pudding at a Burns Supper which Sarah did.  Well, to be honest, she took a piece the size of a pea and put it in her mouth but refused to swallow.  It wasn't so much the taste (according to everyone who likes to eat sheep's pluck it was actually very good Haggis) but the fact that she knew what it was made of and saw it presented as it is supposed to be; wrapped in the lining of a stomach then slashed open with a knife at which point the smell of yummy offal is released.  
It was a great night filled with many laughs, lots of dancing and a fair amount of whiskey!  You can check out the highlights video HERE 
This Saturday will be quite different as we head along to the Bridge Pa Wine Festival.  This is set to be a fantastic day involving seven wineries in the Bridge Pa Wine Triangle with lots of wine and food on offer – food that Sarah is hopeful will smell better and be slightly more appetising than Haggis.  
As a special treat (and no doubt for many a highlight of the festival) Martin and his band Badger will be performing at Ash Ridge Winery around midday.  Book a babysitter, cross your fingers for some fine weather, and we'll see you there on Saturday.