Column: Sarah's Neighbour Going For Gold
Publish Date

Wednesday, 11 May 2016, 4:37PM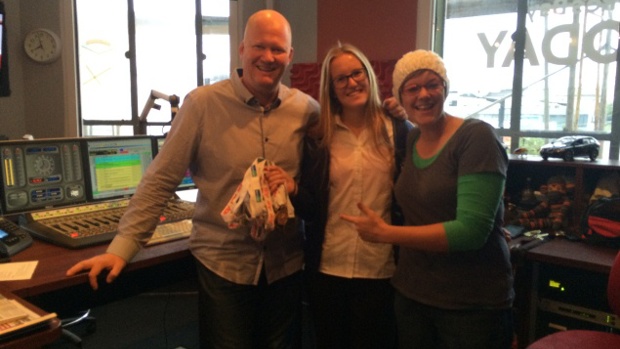 There must be something in the water on our street in Hastings.  
There's me; superstar on the football field (may or may not be true).  There's the old guy who lives down the road who could, judging by his brief sprints down the drive in his dressing gown on rubbish day, give Usain Bolt a run for his money.  And then there's the real athlete, my 17 year old neighbour Jessica Turfrey.  
When Jess first started rowing at age 13 I thought she was nuts.  Who would willingly get up at ridiculous o'clock every morning to row their way down Clive river in the dark followed by a full day at school and then more training that afternoon?  Jess would, and it's turned out to be a very good move for her.  
After four years of hard work, dedication and many medals, Jess has been selected to be part of the New Zealand Junior Women's rowing squad competing at the World Champs in Rotterdam in August.  An amazing achievement and one that is certainly well deserved.  
Jess has actually been offered scholarships with Yale and other prestigious US University's but turned them down.  Born and raised in Hawke's Bay, Jess's ultimate dream is to compete at the Olympics and when she gets there she wants to be wearing New Zealand colours and rowing for her own country.  
Like many sports, once you reach the elite level, it starts to get expensive.  Jessica needs to raise more than $10,000 to get her to Rotterdam in August and Cambridge before then so she can train with the team.  
Always happy to help, I've pledged to give Jess $100…IF she can beat me by at least 30 seconds in a 1000 metre rowing race.  I certainly wouldn't bet the farm or anything in fact on me winning but Martin has high hopes.  Mainly because if Jess doesn't beat me by at least 30 seconds, she has to be our slave for the day.  
Odds are high that I'll be out of pocket by $100 but that's okay.  When  Jess is standing on that Olympic podium in 2020 with the New Zealand National Anthem blaring out of the speakers I can say I helped her get there.  
If you too would like to claim part of the glory, you can donate to Jess by visiting her fundraising page www.givealittle.co.nz/jesstorotterdam.
Listen back to our chat with Jess HERE