Column: Sarah's Scottish Celebration
Publish Date

Wednesday, 13 January 2016, 9:18AM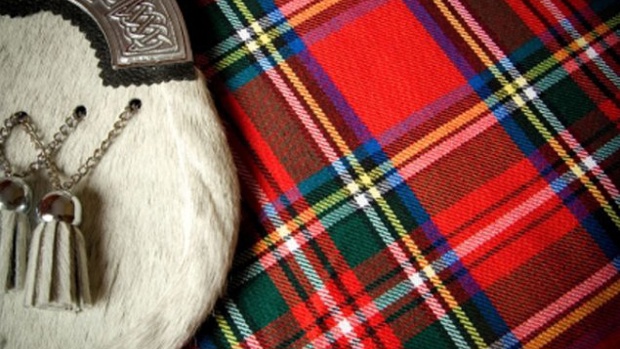 Welcome to 2016! We're back on the airwaves after a very refreshing three week break.
Sarah soaked up the sun with her family in the Marlborough Sounds while Martin soaked in the rain in Rotorua.
In very exciting news, we returned to work to find that three flushing toilets had been installed! What luxury is this?! Now we not only don't need to leave the building to pee, but have a choice as to which room we tinkle in. There are no doors on the loos but hey, you can't have everything. We're confident the tradies have seen worse.
The building renovations are coming along nicely and we're really looking forward to removing the microwave and fridge from our studio and not having to take our dishes home to wash each day.
It's sure to be an exciting year full of new challenges for both us.
Sarah's first trial will be this Saturday night as she's been asked to speak at a Burns Supper, something that a week ago she'd never even heard of.
Apparently Burns Night is a pretty big deal in Scotland, so some Scottish mates decided to share the fun with their Kiwi pals. Initially Sarah was excited about the night, then a tad anxious when she found out what Haggis is made of. Now she's feeling downright panicky at that thought of speaking at such a significant occasion and it's fair to say some serious research is required.
Burns Night is held in honour of Robert Burns. What does Sarah know about the man? That his name is Robert Burns. That he's from Scotland. And that he has an annual celebration named after him.
Sarah's job is to deliver the Immortal Memory. According to the internet, this means she needs to "Give an enthralling account of Burns' life. His literary prowess, politics, nationalistic pride in Scotland, faults and humour should all be explored to give the audience an insight into Burns' life and works in a witty, yet serious way."
Gulp.
At the conclusion of the speech, a toast is made "To the Immortal Memory of Robert Burns." Sarah's pretty sure she can handle the last part but as for the rest? Och, it's going to be a big week for a certain lassie.