Former All Black Killed In Hawke's Bay Crash
Publish Date

Thursday, 17 September 2015, 9:31AM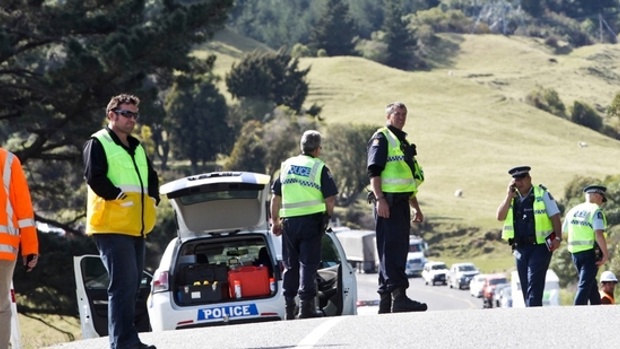 A former All Black and his wife were killed in a head-on collision with a logging truck on the Napier-Taupo Highway on Tuesday.
Ian and Christine Uttley died in at the scene of the crash on State Highway 5 at the bottom of the Titiokura Hill, north of Te Pohue, shortly before noon.
Ian Uttley played two matches at centre for the All Blacks against England in 1963.
Police Senior Sergeant Greg Brown said it appeared the elderly driver was surprised by an approaching vehicle and took evasive action while travelling towards Napier.
Their car's tyres went onto the grass verge and the driver lost control, crossing the centre line and "heavily" hitting the truck, which pushed the gold-coloured sedan off the road and down a small bank.

Ian Uttley played two matches at centre for the All Blacks against England in 1963.

Eyewitness accounts resulted in police stopping a third vehicle.
"We would like to speak to anyone who may have seen a dark-coloured people-mover travelling north toward[s] Taupo between Napier and Te Pohue," Mr Brown said.
The occupants of a horse truck with the word "Pony" on it may have seen it, he said.
"What was a beautiful sunny day has ended in absolute tragedy for all concerned.
"Not only will the family now be dealing with the grief of losing a mother, father, nana and grandad in the same crash, but the truck driver and those who witnessed this are severely traumatised and will sadly remember this for a long time to come."
The car went through a farm fence and rested in a paddock.
Napier Fire Service Senior Station Officer Glenn Drew said that the pair were already dead when rescue crews arrived.
"There wasn't a great function for us to fulfil, just initially make the scene safe and secure the vehicle," he said.
"It was on a slope, so we secured it so it couldn't go any further."
Mr Brown thanked motorists for their patience while the road was closed for four hours.
"I am sure they understand that we need to do our job for the deceased and their family, and establish the facts so that we can explain how this tragedy unfolded."
Police will investigate what part the third vehicle played in the collision and whether distraction contributed.
Anyone with information is asked to contact the Hawke's Bay Serious Crash unit or leave their information anonymously on Crimestoppers 0800 555 111.