It's Beginning To Look A Lot Like Christmas?
Publish Date

Wednesday, 5 August 2015, 6:18PM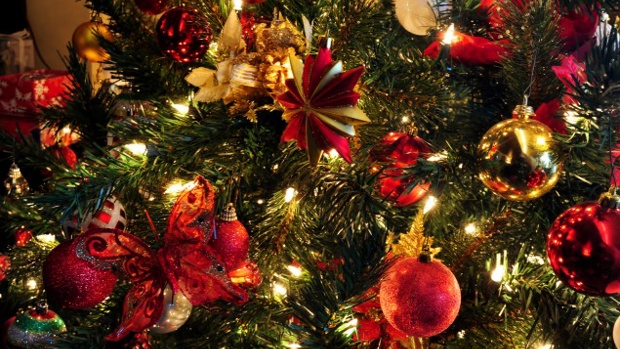 It's beginning to look a lot like Christmas….in August?? 
It seems that every year, companies' start their marketing around holidays earlier and earlier.  We saw it at the start of the year when Hot Cross Buns went on sale while we were still basking in the heat of summer, and now the Christmas marketing has begun. 
While we are yet to see any evidence of this in stores, one of our listeners alerted us this week to the fact that she recently received a catalogue from a local supermarket full of Christmas adverts.  "Come in store and check out our Christmas specials!" it declared.  "We've got your Christmas crackers and decorations sorted."  In August?! 
We realise there's a race every year to be the first to start advertising Christmas and the specials that come with it so you get a jump on everyone else but seriously, we are still 141 sleeps and many pay checks away from the big day!  (Well, many pay checks for everyone who doesn't get paid monthly.  We do, so have just 4 pays between now and Christmas, argh!)
We put it to our listeners; when do you think Christmas advertising should start?  Most people thought that November was an appropriate time to kick-start the Christmas madness, and while Pam agreed, she says she puts up all her Christmas lights and decorates her house on the first weekend of November every year.  We thought that might be a little early for the home decorations but Pam pointed out "If I'm going to all the effort of putting up lights and all my festive things, I'm going to enjoy them for more than 3 weeks!" 
Sharon said "I think about end of October except craft shops for those who want to make things which can take a bit longer."
A couple argued it would be better to keep it just in December, while one listener thought starting the advertising and playing Christmas tunes on the radio should be banned until December 18, giving us just 6 days to prepare!  While that might be a little extreme, Sarah certainly agrees that this time of year is far too early.  Martin agreed too, until he realised that as a man who celebrates his half birthday and insists on having a birthday month instead of just a day, he's not really in a position to judge.