Publish Date

Friday, 15 January 2016, 5:08PM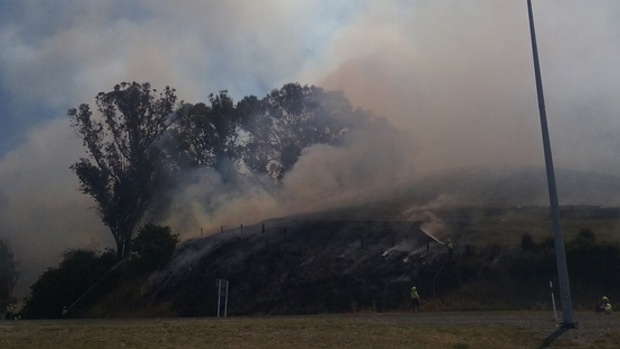 A large vegetation fire that broke out on the outskirts of Napier this afternoon is now under control.
Fire Service crews from around Hawke's Bay have been battling the blaze since 1.30pm at Poraiti near Taradale.
Regional fire commander Chris Nicholl said firefighters now had the blaze under control and it was well-contained.
"We've been able to stop it spreading any further and it is dying down in places. But we will be on-site for the next 12-18 hours to make sure it is put out properly and there are no more flare-ups," Mr Nicholl said.
Changing wind conditions had made firefighting difficult and the fire at times changed direction as it moved up the hillside. Three helicopters using monsoon buckets helped firefighters on the ground to subdue the flames.
Four houses in Oak Rd were evacuated as a precautionary measure and residents are now being allowed back into their homes. Police were on standby to evacuate more homes in close proximity to the fire if necessary.
Smoke from the fire spread across some Napier suburbs and the central city and prompted numerous calls to police and the Fire Service. It is not known how the fire started at this stage.
Some fire crews at the blaze had to be diverted to a house fire in the nearby suburb of Tamatea at 3.45pm when a fire started in a car in a carport and spread to the house. That fire is now out and Fire Service investigators are at the scene.
Mr Nicholl said the fire in Lanark Cres was not connected to the scrub fire at Poraiti.
Check out pictures of the fire HERE