Napier Man Charged With Murder After Shooting
Publish Date

Wednesday, 28 October 2015, 4:42PM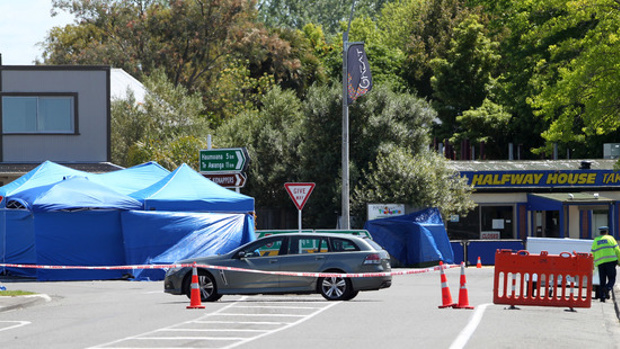 Police have charged a 28-year-old Napier man with murder following the death of a woman on Monday night and a police shooting.
The man was charged at a bedside hearing at Hawke's Bay Hospital this afternoon. He was granted interim name suppression and remanded in custody to appear in the Hastings District Court on November 16.
The man was shot by police in the small township of Clive between the two cities following a pursuit after the death of a woman at a Westshore house. He remains in hospital in a stable condition.
Police are appealing for any witnesses who may have seen the man driving through Napier and Hastings on Monday night in his red 1996 Toyota Corolla 1.6 saloon.
They are keen to speak to anyone who may have seen the man driving between Westshore, Tamatea and the Hastings suburb of Raureka between 8.30pm to 9.30pm on Monday night. It is not known what specific route he took. Police began a pursuit of the car in central Hastings around 9.45pm that continued on to Karamu Rd and SH2 towards Clive.
The man is alleged to have fired three shots from his vehicle during the pursuit. He was stopped by police on Main Road, Clive.
Detective Inspector Mike Foster said it was important that police spoke to anyone who saw the vehicle being driven on Monday night.
"We are still in the early stages of our inquiries and it would be helpful to glean as much information as possible about what took place on Monday night. Someone may have seen this man driving around or noticed any unusual behaviour on the roads. We urge anyone who saw this vehicle to contact Hastings Police," Mr Foster said.
Napier woman Victoria Foster, 24, was found dead at her Westshore home by police around 9pm on Monday night. A post mortem is being held today in Palmerston North and the coroner will determine how she died.
Inquiries are continuing to try to determine what time she died.
Ms Foster and the man were in a relationship.
Mr Foster said the double investigation was complex and detailed and there were many questions still unanswered.
"We are very much in the early phases of our inquiry and there is a lot of work ahead of us. We're unable to talk in detail about the circumstances surrounding the incident, what took place or any interactions between police and the man, as this could compromise our investigations.
"We also have a large number of staff who were involved in both incidents that have to be independantly interviewed. This will take some time and we don't expect to get a totally clear picture of what took place for some time yet," Mr Foster said.
No staff involved in the incident have been stood down from duty. They have been offered welfare support.
A GIVEALITTLE Page has been set up to support Victoria's daughter.
"Victoria Foster was a strong, bright, caring, beautiful, fun person. She worked so hard to provide the best life she could for her and her daughter and all of her dreams were finally coming true, her hard work was paying off. Unfortunately she was taken from us too soon so we would like to begin a givealittle with all funds raised going to her daughter who not only lost her mum but her best friend."