Report Says Hastings Officer Not Involved In Dog Injury
Publish Date

Friday, 4 September 2015, 6:31AM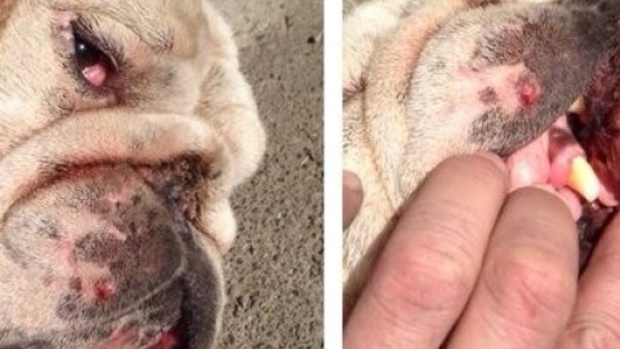 An extensive three day independent investigation shows that a Hastings District Council animal control officer "could not have been involved" in an incident that left a dog injured.
Council has decided to refer the matter to police, given the lack of clarity around how the dog was injured and the fact that allegations made against council officers don't line up with the evidence available.
On Sunday (August 30) social media posts said a bull dog had been injured, and alleged that it had received a "beating" at the hands of a council animal control officer on Henderson Rd.
Council contracted Grow Human Resources to investigate whether the animal control was involved. The reason for employing an independent investigator was to avoid any suspicion that an internal investigation would favour staff.
Grow's Dave Robb reviewed GPS "second by second" data from the two vans used for animal control work on that day, as well as all the other dog control vehicles that could potentially have been used.
To confirm the validity of the data, GPS tracking service provider Navman was contacted and confirmed that the tracking data is "live" and recorded on the system "second by second". There is no indication that the data can be tampered with, and Navman confirmed that if it had been, such tampering would be recorded on the system. A spokesman said: "The data integrity is unquestionable."
The GPS shows the speed of the vehicle every two seconds, and whether it pauses or stops.
At no time did any of the council animal control vans stop or pause along Henderson Road, either with the motor running or turned off.
Mr Robb also reviewed CTV footage from the Animal Welfare Centre where the officer was based (unless he was out in the van) and confirmed that at no time did the officer leave on foot by that gate.
Even if he had left on foot, the one and only witness described seeing a "white van" at the time she took the dog from the street.
That witness, who insists on not being identified, says she saw a man dressed in green hitting a bull dog at or about 1pm on August 30. Her original statement said it happened at about 11am. That discrepancy in part explains the length of time it has taken to do this investigation, as initially it was focussed on the wrong time.
There is no doubt the dog was injured, but how that happened is not known. "What the evidence shows is that our officer was not involved in harming the animal," said Hastings District Council chief executive Ross McLeod.
Mr McLeod also expressed his concern at the trial by social media of the accused staff member. "It is timely to remember that people are innocent until proven guilty; and that in order to make a judgement on someone, all the facts must be known.