Sarah's Secret Cookie Recipe
Publish Date

Wednesday, 9 July 2014, 8:47AM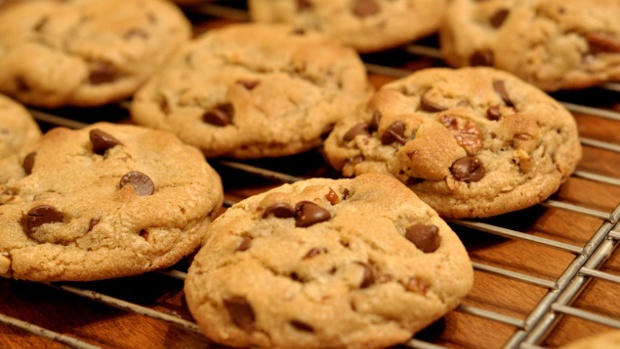 In honour of Sugar Cookie Day, Sarah is sharing her most requested biscuit recipe!  These are like a mix between the Cookie Time Cookies and cookies from Subway – SOOOOOOO GOOD!
Sarah's Secret Cookie Recipe
Ingredients:
225g butter (softened)
¾ cup white sugar
¾ cup brown sugar
2 eggs
1 t vanilla essence
2 ½ cups plain flour
½ t salt
1 t baking soda
½ cup chocolate chips
½ - whole block of dairy milk chocolate (cut into chunks)
Beat butter and sugars until light and creamy.  Add vanilla essence.  Beat in eggs one at a time, mixing well.  In a separate bowl, combine flour, sugar and salt.  Mix into butter mixture, add chocolate.  Spoon mixture onto lined trays (leaving room for spreading) and bake at 180 degrees for 13-15 minutes (they should still be a little soft in the middle – when cooling the cookies will drop a little, making them flat and nice and chewy when eating!) 
ENJOY!!