Publish Date

Tuesday, 27 October 2015, 4:47PM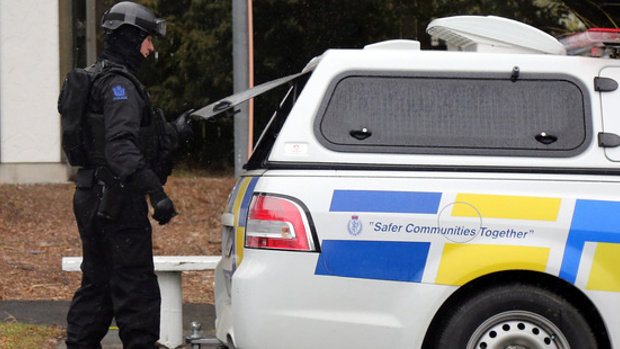 Multiple investigations are underway by Police following last night's armed incident in the Hawke's Bay, with Police asking for members of the public who may have witnessed the incident unfold to make contact with Police.
A man, 28, who is alleged to be linked to the investigation into the death of a woman at a property in Westshore, Napier, about 9pm, remains in stable but serious condition in Hawke's Bay Hospital with gunshot wounds.
"We're unable to release the name of the victim at this stage, but our thoughts are with the families caught up in this tragic event," said Superintendent Sandra Venables, Eastern Police District Commander.
"We are continuing to provide the families with the appropriate support as we continue to build a picture of what has occurred."
Police criminal and procedural investigations are now underway as is standard practice in critical events.
The Independent Police Conduct Authority are also investigating.
Police were alerted about the incident by concerned relatives of the man about 9pm. 
Police then attended the house where they found the woman's body.
Police also received reports that the man was seen carrying a firearm and driving south out of Napier. Hawke's Bay officers, including Armed Offenders Squad members, set up road blocks and pursued the man for some time during which he shot at police.
Road spikes were also deployed.
He was stopped in central Clive about 11.10pm and after threatening Police with a firearm was shot and apprehended by officers.
The firearm was subsequently recovered.
Immediate medical attention was given to the wounded man by police and paramedics called to the scene.
Supt. Venables said Police were aware there were a number of members of the public who had likely witnessed events as Police attempted to stop the man's vehicle during the incident.
"We ask that anyone who may have seen or heard anything during the incident between Westshore and Clive between about 8.30pm and 11.30pm to please make contact with Police, which will help us to piece together what has happened."
Police also want to hear from anyone who saw a dark red Toyota Corolla saloon being driven by the man during the incident.
Anyone wishing to make contact with Police regarding Operation Portland can do so by calling 021 222 7607.
Supt. Venables described last night's operation as difficult, dangerous and fast moving.
"While it's still early in our inquiries, I want to commend staff who acted with courage and professionalism to contain an armed offender.
Those staff are now being provided with the appropriate support.
Supt. Venables said while it was too early to comment in detail on what sparked the incident, it appeared to have been confined to the man and the victim, who were known to each other.
No-one else was currently being sought.
Meanwhile, a section of State Highway 2 in central Clive where the man was apprehended by officers has been reopened following a scene examination.
Investigators and forensic specialists are also still in attendance at a property in Westshore, where the victim's body was found.
A post mortem is likely to take place tomorrow.