Sue's Mission To Smash MS
Publish Date

Monday, 3 August 2015, 2:36PM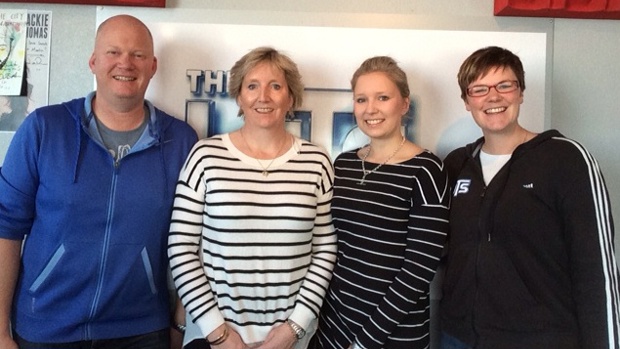 Sue Walker is a well-known member of the Taradale community and owner of Happy Days Childcare centre on White Street.
In 2013 Sue was diagnosed with Multiple Sclerosis. Over the past 2 years, Sue has endured multiple hospital visits, extreme fatigue, great pain, loss of feeling in her limbs, loss of speech, being unable to swallow and much more.
Desperate to stop this disease from doing any more damage, Sue has made the big decision to travel to Singapore in January 2016 to have HSCT treatment to halt her MS.
This is a radical treatment which involves a Stem Cell Transplant combined with chemotherapy and will require Sue to stay in Singapore for 3 months.
People who have undergone this treatment are experiencing fantastic results but unfortunately, it is not available in New Zealand and will cost Sue and her family around $200,000.
Although reluctant to put her hand out for money, Sue understands that she won't get there alone. She would also like to raise awareness of MS and give hope to others out there who are suffering from this disease.
Sue's goal is to be back playing tennis with the Greendale Tennis Club by Christmas next year - let's help her reach her goal!

How can you help?
Contact Sue's daughter Rebecca who is organising this awesome fundraising event Swap and Sip!




Check out Sue's website and keep up with her progress HERE
Make a donation to help Sue on her journey HERE


A big thanks to the all local businesses who are helping out with the fundraising effort by donating goods and services!
Ujazi Café
Ahuriri Pharmacy
Hairsay
Heaven's Bakery
Napier Aquatic Centre
The Gintrap
The Globe
10 Salon Nail & Spa
The Mission Estate Winery
Visage Hair & Beauty
Pureborn Organic
Utopia Cakes
Bay Espresso
Indigo Restaurant
Yoga Vibes with Amber Jane
Wine Country Home & Gifts
Childspace Early Learning
Creations Hair Design
Whittakers
Angkor Wat Bakery
Simply Squeezed
Arataki Honey
National Aquarium
Pak'nSave Tamatea
The Flower Barrow