The Inspiration Station (Sep 8)
Publish Date

Monday, 8 September 2014, 9:48AM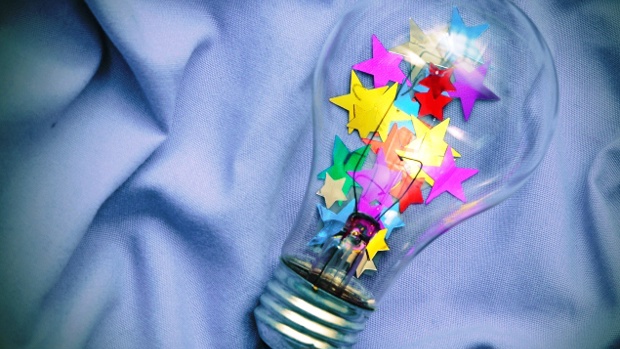 Below are excerpts from the Commencement address at Stanford University by Steve Jobs, CEO of Apple Computer and of Pixar Animation Studios, delivered on June 12, 2005.
I never graduated from college. Truth be told, this is the closest I've ever gotten to a college graduation. Today I want to tell you some stories from my life.
The first story is about connecting the dots. I dropped out of College after the first 6 months. So why did I drop out? It started before I was born. My biological mother was a young, unwed college graduate student, and she decided to put me up for adoption. She felt very strongly that I should be adopted by college graduates. ... My biological mother later found out that my mother had never graduated from college and that my father had never graduated from high school. She refused to sign the final adoption papers. She only relented a few months later when my parents promised that I would someday go to college.
And 17 years later I did go to college. But I naively chose a college that was almost as expensive as Stanford, and all of my working-class parents' savings were being spent on my college tuition. After six months, I couldn't see the value in it. I had no idea what I wanted to do with my life ... and here I was spending all of the money my parents had saved their entire life. So I decided to drop out and trust that it would all work out OK. It was pretty scary at the time, but looking back it was one of the best decisions I ever made. The minute I dropped out I could stop taking the required classes that didn't interest me, and begin dropping in on the ones that looked interesting.
At that time the college offered perhaps the best calligraphy instruction in the country. Because I had dropped out and didn't have to take the normal classes, I decided to take a calligraphy class to learn how to do this. I learned about serif and san serif typefaces, about varying the amount of space between different letter combinations, about what makes great typography great.
None of this had even a hope of any practical application in my life. But ten years later, when we were designing the first Macintosh computer, it all came back to me. And we designed it all into the Mac. It was the first computer with beautiful typography. If I had never dropped in on that single course in college, the Mac would have never had multiple typefaces or proportionally spaced fonts.
I was lucky — I found what I loved to do early in life. Woz and I started Apple in my parents garage when I was 20. We worked hard, and in 10 years Apple had grown from just the two of us in a garage into a $2 billion company with over 4000 employees. We had just released our finest creation — the Macintosh — a year earlier, and I had just turned 30. And then I got fired. How can you get fired from a company you started? ...
I really didn't know what to do for a few months. I was a very public failure, and I even thought about running away from the valley. But something slowly began to dawn on me — I still loved what I did. I had been rejected, but I was still in love. And so I decided to start over. I didn't see it then, but it turned out that getting fired from Apple was the best thing that could have ever happened to me.
During the next five years, I started a company named NeXT, another company named Pixar, and fell in love with an amazing woman who would become my wife. Pixar went on to create the worlds first computer animated feature film, Toy Story, and is now the most successful animation studio in the world. In a remarkable turn of events, Apple bought NeXT, I retuned to Apple, and the technology we developed at NeXT is at the heart of Apple's current renaissance.
I'm pretty sure none of this would have happened if I hadn't been fired from Apple. It was awful tasting medicine, but I guess the patient needed it. Sometimes life hits you in the head with a brick. Don't lose faith. I'm convinced that the only thing that kept me going was that I loved what I did. You've got to find what you love. And that is as true for your work as it is for your lovers.
Your time is limited, so don't waste it living someone else's life. Don't be trapped by dogma — which is living with the results of other people's thinking. Don't let the noise of others' opinions drown out your own inner voice. And most important, have the courage to follow your heart and intuition. They somehow already know what you truly want to become. Everything else is secondary.