This insane viral 'Koala Challenge' could make or break your relationship during lockdown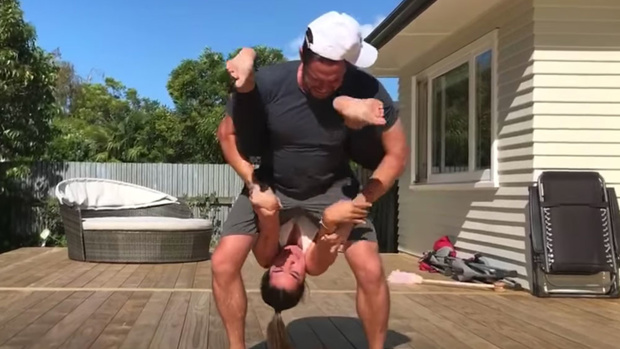 This could either make or literally break your relationship in lockdown.
It's the 'koala challenge' and Adam Green from The Hits Hawkes Bay and his wife Sarah gave it a crack for your viewing pleasure.
Maybe check your health insurance before you give it a go!