OK Zoomer! Jono and Ben have special Zoom backgrounds for all your online meetings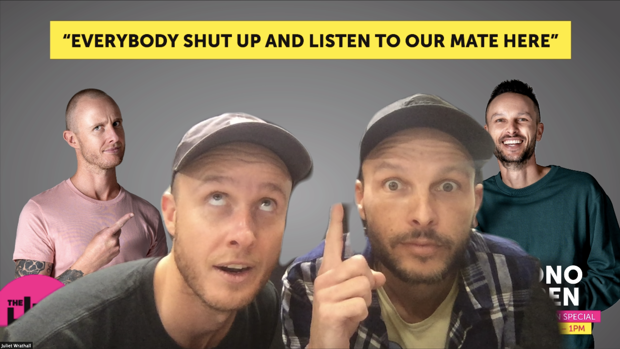 If you're like most Kiwis working from home, you'll be very familiar with the online meeting app Zoom.
Well now, Jono and Ben have something very special for all the Zoomers out there - your very own Jono and Ben Zoom backgrounds!
Simply right-click and save these images and then you will be able to add them to your background while you're in Zoom meeting during lockdown.
"This Person Deserves A Promotion"

"Queen Of Zoom"

"King Of Zoom"

"This Person Definitely Works Harder Than You"

"Everybody Shut Up And Listen To Our Mate Here"