Watch Jono and Ben hilariously rap kid's book 'Scarface Claw' to Run-DMC track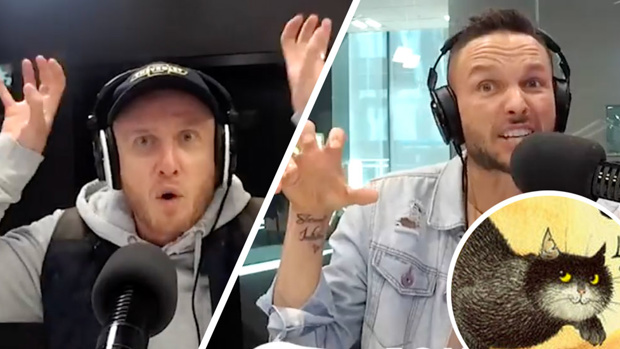 After witnessing classic Dr Seuss stories being skilfully rapped, and Adam's epic version of The Gruffalo by Julia Donaldson, Jono and Ben were challenged to do a version of their own.
So they decided to take on the classic kid's book Scarface Claw! by Lynley Dodd, set to the music of It's Like That by Run-DMC and Jason Nevins.

It'll be sure to make you laugh!
Watch Jono and Ben's storybook rap:
Follow Jono and Ben on Facebook and Instagram for all the latest laughs and check out their new podcast on iHeartRadio.