Mysterious Bubbles Spotted In Waikato River
Publish Date

Monday, 19 October 2015, 11:57AM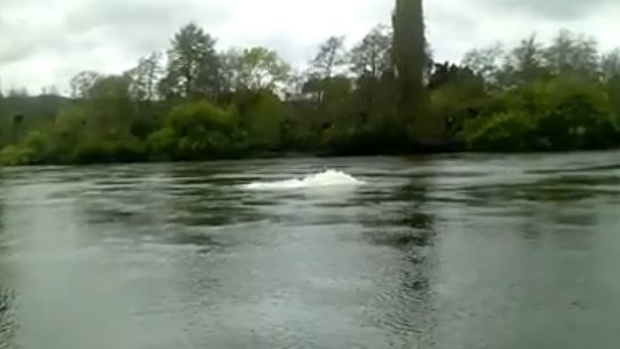 The mystery behind a bubbling phenomenon on the Waikato River has been solved - and no, it's not a volcano.
A spokeswoman from the Waikato District Council confirmed tonight that the cause was in fact "backwash'' from a nearby water treatment plant.
In a statement sent to the Herald tonight, the spokeswoman said: "It's the water treatment plant intake screen - the filter is being backwashed. It's standard practice and a regular occurrence when cleaning the pipes, so nothing unusual or untoward.''
Ngaruawahia resident Martin Smith came across the strange sight as he was travelling to work yesterday.
He initially thought someone on a jetski had passed by, but then saw the water bubbling again.
"I have been living in Ngaruawahia for over 8 years now and spent a lot of time at the point bow fishing but have never seen anything like this before," Mr Smith said.
He caught the bubbling on camera and posted the video on his Facebook page - which has had more than 127,000 views as of 9pm.
The video had initially sparked discussions of possibly new geothermal activity happening in the area; while one person quipped there may be a taniwha lurking.