One Dead, One Missing At McLaren Falls
Publish Date

Tuesday, 17 November 2015, 10:43AM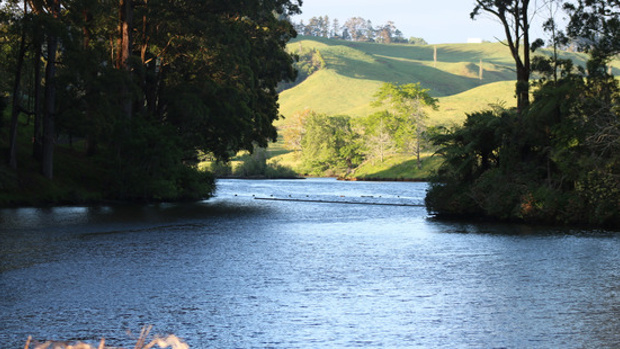 The police dive squad has arrived in Tauranga to help in the search for an Indian man who went missing while swimming at a popular Tauranga lake.
The man is feared dead, after his friend's body was pulled from the water at McLaren Falls Park, Kaimai, last night.
The pair, both aged in their 20s, were seen going into the water about 5.20pm. One fell from a rope swing into the water and got into difficulty, and the other then went in to help him.
Both disappeared from sight, and one man's body was later recovered from the swimming spot. 
The search for the second man went late into the night, with police using a boat with sonar on board.
The lake level was lowered to help with the search.
A police spokeswoman said this morning that searching stopped around 11.15pm last night and McLaren Falls Park was cordoned off overnight.
"Police are in contact with families, but it is not appropriate to provide further details at this time," a statement said.
The Police National Dive Squad from Wellington is at the scene.
Police have also been assisted in the search by the TECT Rescue Helicopter, the Tauranga Fire Service's urban search and rescue team, Tauranga's volunteer Land Search and rescue team, the Tauranga Coastguard, the Papamoa Surf Life Saving Club and the Amateur Radio Emergency Communications (AREC).
Rescue helicopter pilot Liam Brettkelly told the Herald the helicopter was called about 5.45pm.
One body had been recovered by the time the chopper arrived. It had made a long search over the lake but was unable to find the second person.
A dive squad was due to resume the search this morning.
The scene was guarded overnight.
The men were believed to have been with a group of friends, all students from India who
live locally.
The group of friends gathered at the entrance to McLaren Falls Park after receiving a call informing them that two of their associates had gone missing.
"It's a huge tragedy," one said.
McLaren Falls Park, a 10 minute drive from Tauranga City, is home to 190ha of pastoral and horticultural parkland set alongside Lake McLaren. It is popular for camping, fishing, kayaking, and bush walks.