NEWS: Debate Over Kinloch Reserve
Publish Date

Wednesday, 19 August 2015, 10:54AM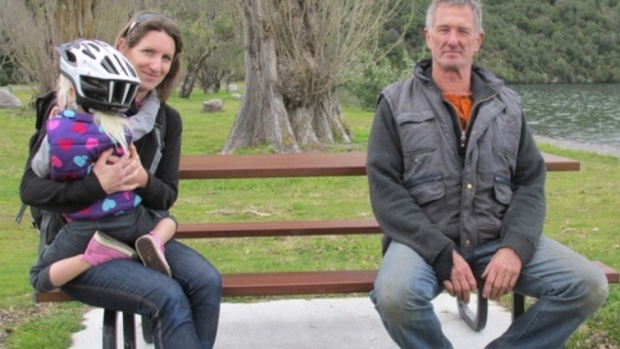 A group of Kinloch residents say the community has a right to use public reserves without having access restricted by adjoining property owners wanting to protect their lake views.
The Taupo District Council is reviewing the use of several reserves in Kinloch, a lakeside settlement west of Taupo, and is asking for feedback from the community. The first proposal is for a mountain bike kiosk in Kinloch Domain Reserve, the second is the future of informal boat ramp Scotsman's Ramp, and the last is vehicle access to the Kinloch Lakefront Reserve.
People with property facing the reserve have complained about vehicle parking and there has also been concern around the damage being done to the roots of Kinloch's iconic poplar trees.
Council group manager policy and operations Gareth Green said the council had no preconceived ideas about what should be done and wanted the local community to let it know what it thought was important. Mr Green said a chain fence about three-quarters along the lakefront reserve had caused some issues as it stopped vehicles going further. Homeowners fronting on to the reserve were concerned people were parking in front of their properties. Removing the chain fence would allow cars to drive right to the end, but that area was sandy and vehicles had become stuck there in the past. Other options were to stick with the status quo but take measures to protect the poplar tree roots, replace the poplars, or block vehicle access altogether.
That raises questions of where cars would park instead. Local residents Larry Grigg and Katey Coubrough want to see vehicle access to the lakefront reserve retained, saying cars generally only park there during January and weekends in February.
The pair say the reserve is enjoyed by lots of people during summer, not just from Kinloch but a much wider area, who like being able to bring their families and access the lake. "We all enjoy coming down here," says Ms Coubrough. "We love it. It's nice and peaceful and we walk along and clean up the rubbish. We're proud of the reserve and would like to see it stay as it is."
Mr Grigg said when lakefront residents complained the reserve accessway created dust, the council put in Gobi blocks. Those were too noisy, so the accessway was sealed. Now he is worried vehicle access will be lost altogether because lakefront homeowners do not want cars. "It [the reserve] belongs to the people, not these bloody residents." Blocking reserve vehicle access would only move car parking to Marina Terrace and Keitha Place, with people trying to access the reserve through a walkway or even private property.
The pair say citing damage to the tree roots is just an excuse to exclude vehicles from the reserve and the poplars are coming to the end of their natural life, with pests, diseases, lakefront erosion and mower root damage all taking their toll. Two lakefront poplars fell down last summer.
Source - Taupo Weekender