NEWS: Ironman NZ To Remain In Taupo
Publish Date

Tuesday, 2 August 2016, 2:05PM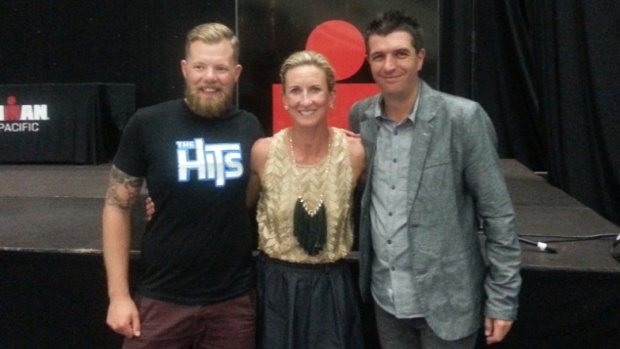 Taupo will remain the home of the Kellogg's Nutri-Grain Ironman New Zealand and Kellogg's Nutri-Grain Ironman 70.3 Taupo for at least another five years.
Ironman has today completed an agreement with Taupo District Council and the Tuwharetoa Maori Trust Board on a new partnership to host one of the country's longest running international sporting events through to 2021.
The 33rd Ironman New Zealand will be staged on 4 March 2017, which will be the 19th time it has been hosted in Taupo, after its initial 14 years in Auckland.
Over 30,000 participants from more than 60 countries have competed in the world's oldest international Ironman event. Nearly 25,000 participants, the families and supporters have travelled from overseas to the event which has brought more than $100 million of new money to Taupo and to New Zealand.
Ironman New Zealand is the original of now 37 official qualifying events culminating in the Ironman World Championships in Hawaii.
Taupo District Council chief executive Gareth Green said he was delighted the event would remain in Taupo.
"It is the largest and most prestigious event in our town. It makes a huge financial contribution to Taupo with each athlete, on average, bringing more than two supporters for an average stay of 10 days.
"Further to that the event provides a worldwide focus on the region through the international media, especially the broadcast on ESPN.
"The event also attracts hundreds of New Zealand competitors and many of our international participants to train here leading up to race day.
Tuwharetoa Maori Trust Board chief executive Topia Rameka said the renewed agreement was a positive result for the community and provided confidence to all parties going forward.
"Lake Taupo is a taonga to Ngati Tuwharetoa and we are pleased that Ironman will maintain their long relationship with the district," he said.
"We recognise that Taupo is fast cementing itself as an events-mecca, we acknowledge that these events bring significant benefits to the wider Taupo community and to Ngati Tuwharetoa and we are committed to supporting them especially those that encourage and promote healthy lifestyles."
Ironman New Zealand is pleased to secure a further five years as its base in Taupo.
"Taupo is an outstanding destination for internationals and New Zealanders alike, and a key to that is the stunning crystal clear lake," said Ironman Oceania Managing Director, Dave Beeche.
"Taupo has an ideal location and its infrastructure is excellent for events of this size. The community spirit from the town and our amazing volunteers is so much part of making this experience special for those who take part.
"Taupo is the home of Ironman New Zealand and now Ironman 70.3 Taupo. We look forward to staging such a long-standing and iconic sporting event in the region for many years to come."
Ironman 70.3 Taupo will be staged for a second time in December in its current format. The well-established Taupo Half was purchased by Ironman last year, going on to stage an extremely successful inaugural event in 2015.
Source - Rotorua Daily Post