NEWS: Kinloch Feedback Needed
Publish Date

Wednesday, 8 June 2016, 10:54AM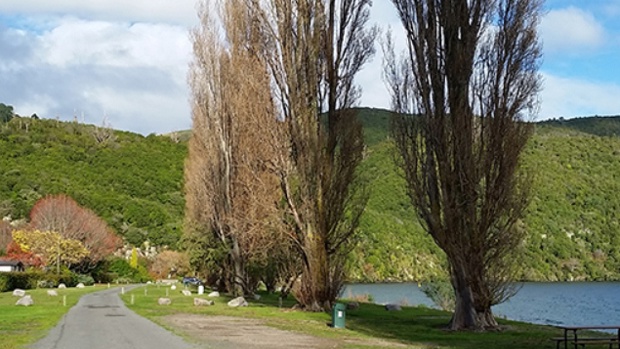 A new design for Kinloch Lakefront Reserve that will see vehicle access maintained and the road extended has been released for the community to have their say.
Taupo District Council sought feedback on three issues affecting the Kinloch community last year, including the appropriate level of vehicle access to the Kinloch Lakefront Reserve.
Acting group manager of operations John Ridd said at that time there was clear feedback about the importance of maintaining vehicle access to the reserve.
"We have been working on a plan to ensure this access continues while at the same time making sure it stays a safe space for pedestrians and other reserve users," he said.
The draft design allows for barriers to prevent driving and parking directly under notable trees, as required by the Taupo District Plan, and further planting of trees and landscaping. It also proposes the removal of the current bollards and chains and the extension of the sealed road to a turnaround point at the edge of the reserve.
Mr Ridd said this would allow access and parking around the remainder of the reserve.
The council is seeking feedback on whether the community supports the removal of the bollards and chain and the proposed seal and extension of the road.
The community can give feedback online at www.taupo.govt.nz/consultation or by emailing [email protected]. Feedback will close at 4pm on Friday, 1 July