NEWS: New Lighting For Tongariro Domain
Publish Date

Monday, 7 September 2015, 3:23PM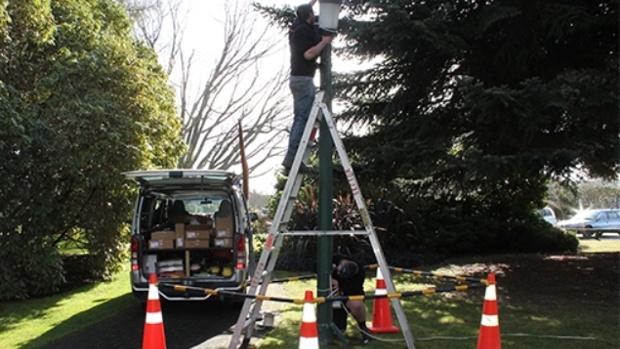 Work on the new LED lighting in South Tongariro Domain has begun, with the aim of improving safety and making the area a more pleasant place to be after dark.
The first stage of work is the replacement of nine existing lights with LED lights. Following this, 11 new lights will be installed on new poles. The lighting will run alongside footpaths that lead from Ferry Road to the town centre through the domain. It is hoped to connect the two areas and encourage movement between them.
The work will eliminate black spots along the route, improving safety by creating better visibility 24 hours a day and making it easier for CCTV cameras to capture images more effectively.
Facilities manager Andrew Boden said LED lights had a long lifespan, were high quality and were more energy efficient than other lights. At the moment there was no lighting on some areas of the footpath. "We want to make South Tongariro Domain an inviting place that people want to be in," he said. "It's a lovely area so we want to maximise its use, both day and night."
Work is expected to be completed by the end of September.