NEWS: Taupo Fire Permits On Hold
Publish Date

Wednesday, 23 December 2015, 9:20AM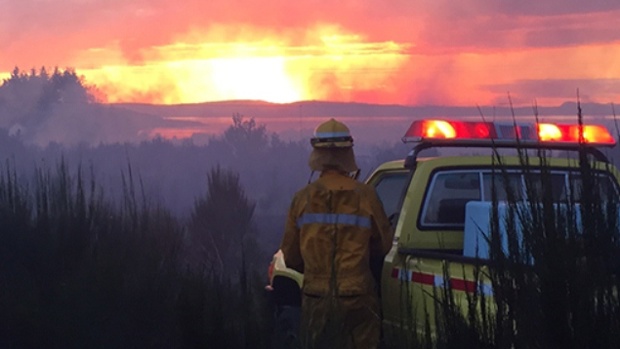 Taupo District Council has temporarily stopped issuing fire permits in rural areas due to the conditions in the district.
Rural fire manager Roger Nelson said the risk of fire was high, with wind and high temperatures forecast over the next ten days. "There is very little rain in the forecast, so this means conditions are going to get drier," he said. "We have stopped issuing permits to ensure we minimise the risk of fires getting out of hand."
Permits are required during the restricted fire season, which began on October 1 and is likely to last through to April. The council, on behalf of Pumicelands Rural Fire Authority, would not be issuing permits for open fires in rural areas until conditions had improved, Mr Nelson said.
He said it was important to remain vigilant while grass and vegetation was dry. "It's important any suspicious smoke is immediately reported to emergency services by calling 111," he said.
Mr Nelson encouraged the community to exercise extreme caution when dealing with fire or potential ignition sources. "Even disposing of a cigarette butt can put us at risk, so where possible people should avoid lighting fires altogether."