Suspected Swimmers Itch from Lake Taupo
Publish Date

Tuesday, 20 January 2015, 9:24AM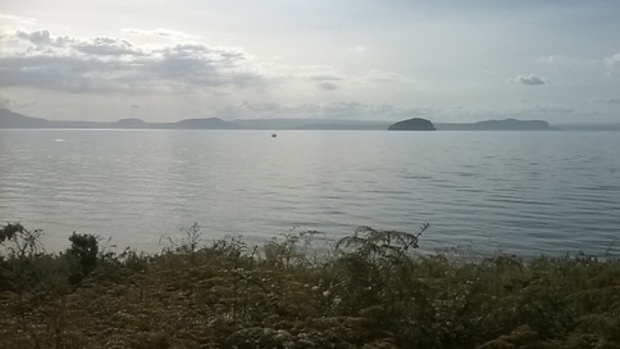 "Although not confirmed, it is possible these may be cases of cercarial dermatitis, also known as 'swimmer's itch' or 'duck itch'.
"This is caused by exposure to tiny larvae or cercariae in the water, most commonly found in shallow and relatively warm areas," Toi Te Ora - Public Health Service medical officer of health Dr Jim Miller said.
The larvae can cause an allergic irritation of the skin which was generally minor and self-limiting, however, if the rash was extensive or did not improve for more than a few days, people should seek medical advice, he said.
"Any irritation should run its course, but can usually be easily treated with soothing antihistamine or steroid creams. Always see your doctor if symptoms persist."
The larvae are part of the life cycle of parasitic worms, which involves ducks, other birds, and snails. 'Swimmer's itch' occurs when a film of cercariae-infested water dries on exposed skin, and, for humans, is a case of being in the wrong place at the wrong time.
The presence of the larvae is not something that is monitored, but people can reduce the risk of being affected by avoiding shallow areas of water, particularly where there is vegetation and/or evidence of bird life.
Toi Te Ora has erected signage around the currently affected area advising the public.
"In the meantime, it's suggested people take a precautionary approach and avoid contact with areas of shallow water, particularly around vegetation and where birds are evident. Washing or showering with clean water and drying yourself off with a towel after swimming can also help," Dr Miller said.
SOURCE: dailypost.co.nz
For further information see these channels:
Website: http://www.ttophs.govt.nz/recreational_water
http://dermnetnz.org/arthropods/swimmers-itch.html
Twitter: www.twitter.com/ttophs
Email alerts for subscribers: www.ttophs.govt.nz/alert
Signage at locations