Publish Date

Thursday, 11 September 2014, 11:53AM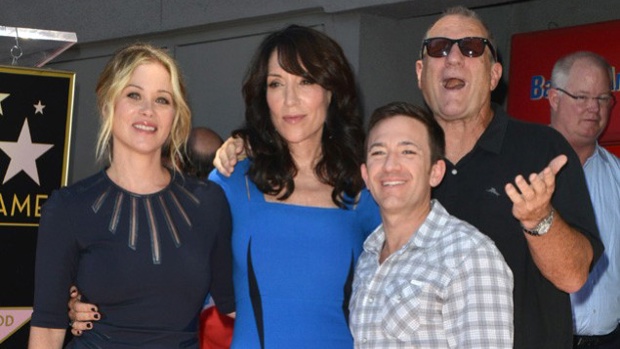 They were one of the most dysfunctional TV families (but we loved them!) and 17 years after the last episode of Married With Children aired, the Bundys got back together, and look great huh!
Ed O'Neill, Katey Sagal, Christina Applegate and David Faustino--aka Al, Peg, Kelly and Bud--were all together again Tuesday in honor of Sagal, who received a star on the Hollywood Walk of Fame.