Anika Moa shares beautiful message for people feeling anxious during lockdown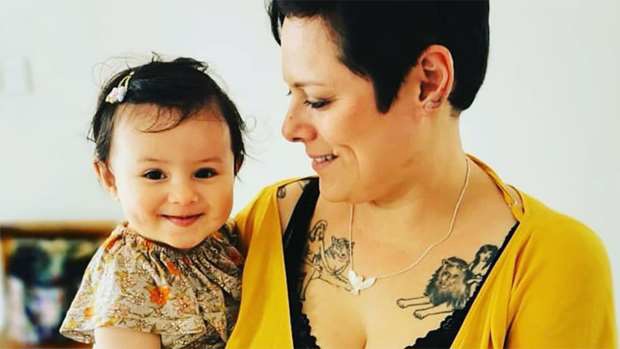 Like a lot of other Kiwis in Alert Level 2 and 3 lockdowns due to Covid-19, Anika Moa has had her moments of feeling stressed.
Taking to Instagram she shared her important and powerful new motto for those feeling anxious in these uncertain times.
"When in doubt, chill out! New catchphrase," Anika wrote.
"I hope you are all feeling OK with the level 2 and 3 announcements. Anxiety, stress and fear can be all-consuming. I felt touches of it myself so I understand.
"Reach out if you need to talk. Do nice things for yourself. Be kind to yourself. Take it slow, breath in and out lots to ground yourself," Anika continued noting some of the things that can help us all get through anxiety.
"Nature is calming. Hugs are catching. Kisses are healing. I wish you all peace. I'm here if anyone needs a vent, an ear or a wine buddy via Instagram DM."
She shared the message alongside a sweet snap of her darling daughter Marigold who was chilling out on the couch in an adorable pair of H&M pyjamas.
Love it! Be kind to yourself and others NZ, we will get through this!
Follow Stacey, Mike, and Anika on Facebook and Instagram and on iHeartRadio: