Anika Moa's adorable baby girl Marigold is taking after her mum's musical talent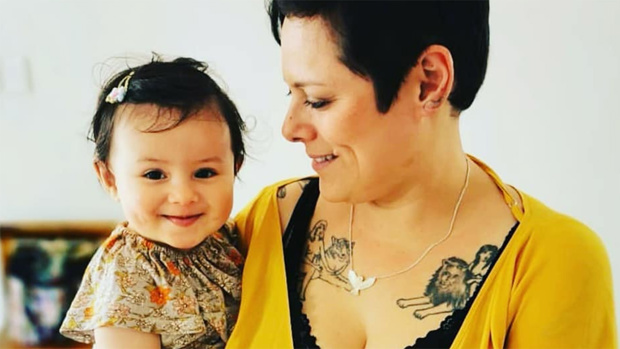 You may have noticed that Anika Moa's darling daughter Marigold looks just like her mum …
But it turns out that sweet signature dimples aren't the only thing Anika's baby girl has inherited.
It seems Marigold has a flair for music, just like her music award-winning mum!
"Like mother, like daughter," Anika wrote on Instagram alongside a cute photo of her and Marigold pouting while Anika held her guitar.
Last week Anika also shared a snap of Marigold trying out the piano.
And earlier this year Marigold even gave the drums a go!
"Get you a girl who loves a solid beat step 2. Life complete," Anika wrote at the time.
So sweet!
Follow Stacey, Mike and Anika on Facebook and Instagram and on iHeartRadio: