Boh Runga and Anika Moa design stunning locket inspired by her darling daughter Marigold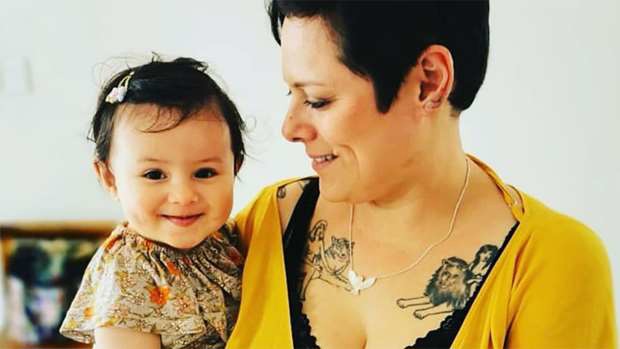 Kiwi jewellery designer Boh Runga and The Hits' Anika Moa have teamed up to create something truly special.
The pair unveiled a stunning necklace, the design of which was inspired by Anika's darling daughter Marigold!
The sterling silver locket, priced at $369, is adorned with a beautiful engraving of a marigold flower, symbolising Anika's love for her little girl.
"Introducing 'The Marigold Locket' Boh Runga and I created!," Anika wrote on her Instagram alongside a photo of her daughter holding the sweet trinket.
"Inspired by Marigold, my daughter and designed by Boh Runga as a keepsake for your whānau for years to come. We spent most of this year working on this and now it's finally being set free!"

"Pop a locket of hair or a cute pic in the locket and away you go!" she added.
Meanwhile, the jewellery branded explained more of the meaning behind the design.

"Our children are a taonga, our sacred gifts. Being a parent is one of the most important roles we will ever play," the website reads.
"Our whakapapa and our stories are precious, passed down from generation to generation.
"Mementoes can carry our stories and keep those that are special to us close.

"The Marigold Locket is a symbol of this tradition, a keepsake for your memories and moments for lifetimes to come."
This isn't the first time Anika and Boh have collaborated before either, with them both "sharing the studio and stage many times over the last 20 years."
"So when Anika wanted a locket to celebrate the birth of her daughter, Marigold, she knew exactly who to ask, and the very first jewellery Bohlaboration was born."
What do you think of this lovely locket? We think it's absolutely adorable!
Follow Stacey, Mike, and Anika on Facebook and Instagram and on iHeartRadio: