Did Brad and Laura just get Charlie Puth addicted to Wordle?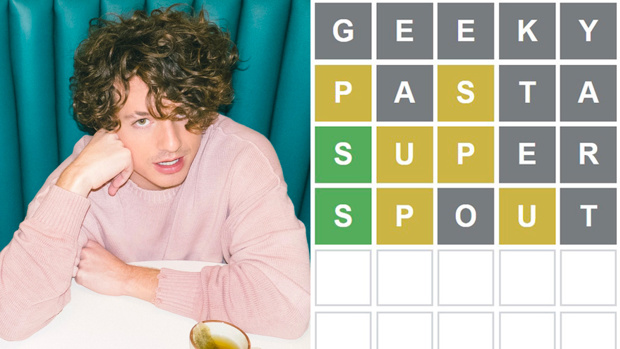 Brad and Laura caught up with the one and only Charlie Puth this week.
And of course, they couldn't help but ask him about the latest online game that has taken the world by storm - Wordle!
While the singer - who recently released his brand new song Light Switch - admitted he hadn't heard of Wordle, not long after the interview Brad and Laura couldn't help but notice something very interesting on his Instagram story ...
Did they just get Charlie Puth addicted to Worlde?! Yes, yes they did.
For those who don't know Wordle is a fun game where you get six guesses to figure out the word of the day - but you have to be careful because you only get to play once every 24 hours. Try it for yourself here!
And make sure you check out Charlie Puth's new song Light Switch below: