Late Night Sex Romp in Chch office!
Publish Date

Monday, 2 February 2015, 3:30PM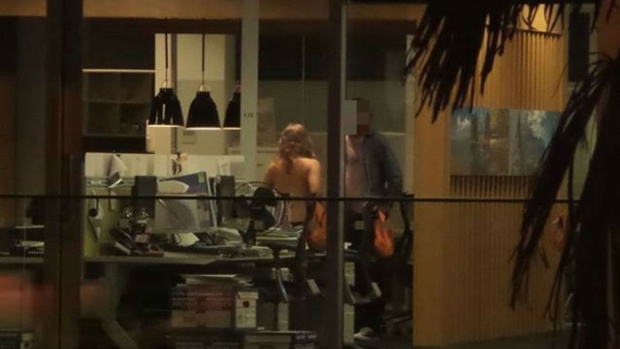 A late-night romantic encounter in a Christchurch insurance office on Friday night  that was witnessed by bar patrons across the road could cost the couple their jobs.
The Marsh Ltd employees, who left the lights on in the Papanui Rd building, were filmed and photographed by patrons at the Carlton Bar and Eatery who posted images on Facebook and Twitter.
The photos have attracted thousands of likes and hundreds of shares.
"The whole pub knew about it and was watching, while they were totally oblivious to it. And afterwards celebrating with wine," one man posted. 
"They should have turned the lights out," said another. 
Several patrons said the band stopped playing while most of the bar watched out the windows. 
Marsh Ltd chief executive Grant Milne said the company was taking the matter seriously. 
The man and woman had been identified and an employment investigation was under way.
"We know who is involved. It's obvious from the photos," Milne said. 
Executives from the insurance broker company were flying down from Auckland this morning to help deal with the incident. 
Milne would not say if the man and woman had returned to work this morning. 
"We take these matters very seriously," he said.
"It's not the type of behaviour we condone. It's very disappointing."
Milne said the online publicity was embarrassing for the company. 
"One of the challenges of social media is the inability to control things," he said. 
Carlton owner James Murdoch said the bar had been in contact with Marsh Ltd.
"Obviously they're customers and we're working through it with them," he said. 
Rabobank, who has the naming rights to the building, said the late-night activity had nothing to do with them. 
Their branding was in the pictures only because it had naming rights to the building. 
"The pictures are of another office in the building," a company spokeswoman said. 
Employment lawyer Kathryn Dalziel said the question for company bosses would be if the encounter damaged the reputation of the company. 
The open windows, the lights on and the location opposite a bar meant the couple could not have a "reasonable expectation of privacy", she said. 
"In my view, that made it an open place."
Marsh Ltd could have rules about the use of offices after hours or inter-office relationships, she said.
If a disciplinary inquiry found the encounter did not amount to serious misconduct, the couple might escape with a warning.
Marsh Limited was previously based in the PGC building that partly collapsed in the February 2011 earthquake.
Source: www.stuff.co.nz