Stace, Mike and Anika Moa try out the new 'gender-swap' filter and the results are hilarious!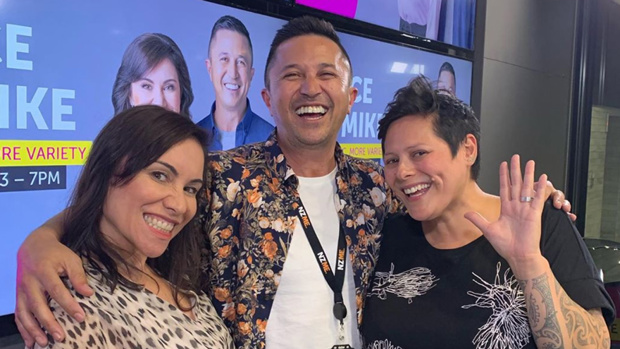 There is a new craze sweeping the internet, and Stace, Mike and Anika Moa thought they'd jump in on the fun.
Snapchat released a new photo filter which swaps the gender of the photo-taker and the results are both amazing and absolutely hilarious!
In a post on Instagram, the trio shared their alter-egos Steve, Michelle and Anakin.
"We don't know how to feel about this ... meet Steve, Michelle, and Anakin," they wrote alongside the snaps.
Anika / Anakin

Mike / Michelle

Stace / Steve

Who do you think made the best gender-swap transformation?