Stacey Morrison reveals the one hilarious thing she said she would never do as a mum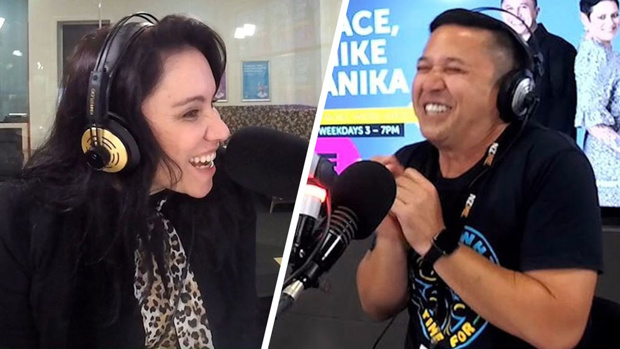 It seems like every mum under the sun has done this at least more than once ...
But for Stacey Morrison, it's something she promised herself she would never ever do.
Licking her finger and wiping her kid's face.
Kiwi parents were quick to reveal they were still guilty of this parenting behaviour.
"Guilty, my kids were too young to remember anyway, unless it was that traumatic for them they suppressed it," one parent wrote. "Come on though they shouldn't be such little piggies when they eat anyway ... jokes!
"But yes, sometimes when you just don't have any wipes or tap around, you just do what you gotta do."
Follow Stacey, Mike and Anika on Facebook and Instagram and on iHeartRadio: