Start Something New With Stace & Flynny!
Publish Date

Monday, 29 June 2015, 9:49AM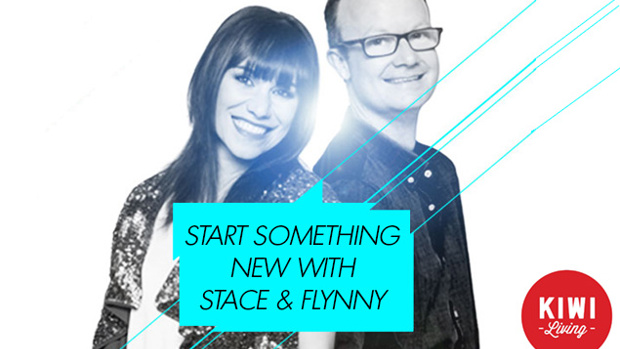 To celebrate the launch of the new show "Kiwi Living" on TV ONE, Stace & Flynny want to help you Start Something New!
This literally means ANYTHING! You might want…
- A new camera to start a food blog
- Personal training classes to keep moving this winter
- Some DIY or gardening help around the home to get that project you've always    wanted to do off the ground
- A much needed wardrobe makeover
- Or a trip to see part of the country you haven't experienced before.
Whatever it might be, Stace & Flynny and Kiwi Living are here to help!
Kick-start your weekend and start something new with Kiwi Living, 7:30pm Friday nights starting July 10th on TV ONE

Hosted by Miriama Kamo and chef Michael Van de Elzen, Kiwi Living is a mix of New Zealand food, travel, living spaces, health and well-being, fashion and gardening. Packed full of ideas to try over the weekend, Kiwi Living has your Friday night covered!
Each episode, Miri and Mike will share segments and practical tips to inspire New Zealanders, and a featured team of well-known personalities and experts will present the lifestyle segments.