Estelle and her dog Hogan on Pets at Work Day
Publish Date

Thursday, 4 August 2016, 6:13PM
Any excuse to bring this smiley guy in for a run around, plenty of pats and a few photo opportunities!
He got to meet cute lil Cooper there as well and shed a fair bit of white fur everywhere, good times peeps, good times.
#petsatwork Because life's better together
Find out more about the great work Purina do with the SPCA, animal welfare, their pet products and pets in our communities and lives - PURINA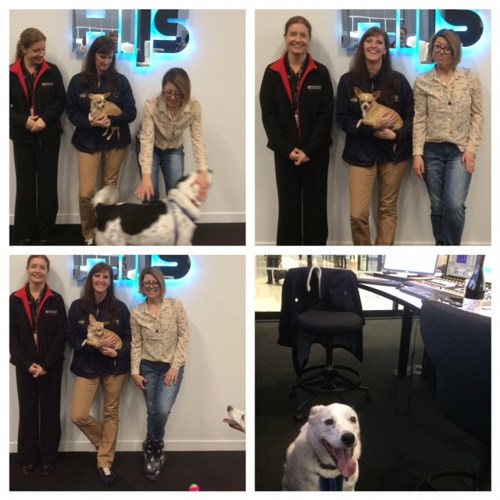 The face of a dog-ma who can't get her dog to sit nicely for a group photo!! LOL
Thanks for coming in Shalsee from the SPCA and her dog Cooper and Beth from Purina.