Publish Date

Tuesday, 15 May 2018, 7:29PM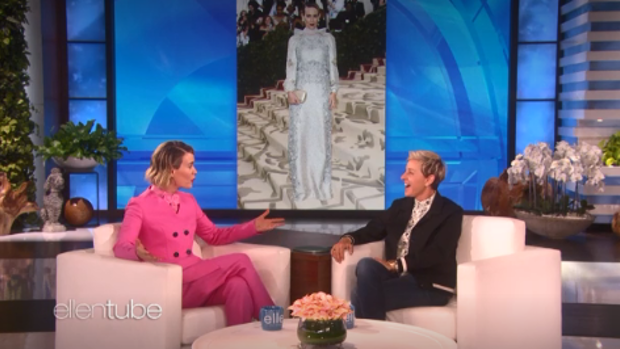 Actress Sarah Paulson joined Ellen on her show to talk about attending the Met Gala and the upcoming, highly anticipated Ocean's 8 film. She stars alongside a fantastic cast including Cate Blanchett, Sandra Bullock, Helena Bonham-Carter and Rihanna. And since time on set Sarah's confident her and Rihanna are now BFF's. 
I feel confident this is how it will be when I finally get to meet P!nk in real life too #goals #dreaming #wishfulthinking LOL!
Note to self: Don't sing famous persons songs back to them, cheers for the tip Sarah Paulson