Try it Out Tuesday - Estelle tries out the Ta-Ta Towel
Publish Date

Tuesday, 19 September 2017, 4:54PM
It's Try it out Tuesday and I've had a spesh delivery of....the Ta-Ta Towel!
Created by Erin Robertson after getting ready for a first date had her all flustered and sweaty with a broken air conditioning unit and the start of summer.
Nothing like the drippy sweaty thing you can get when the pressure is on to doll yourself up and head out the door.
I've been known to put a few tissues in my bra whilst getting ready to soak up any sweaty moisture.
Now I can use this invention instead and don't have to be confined to the restraints of my bra already ha!
It's generously sized, comes in cool retro colours and prints like this one and it's fun, a bit random and soaks up the moisture so...I love it!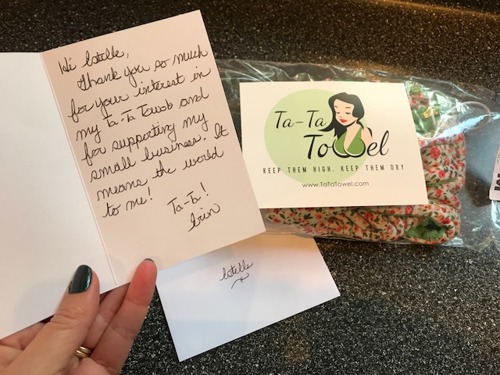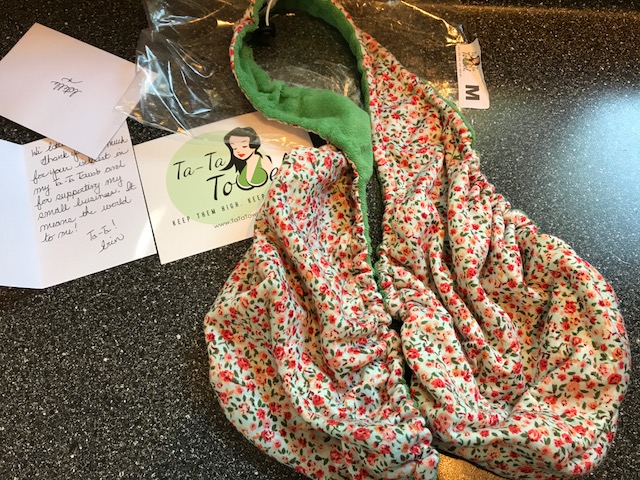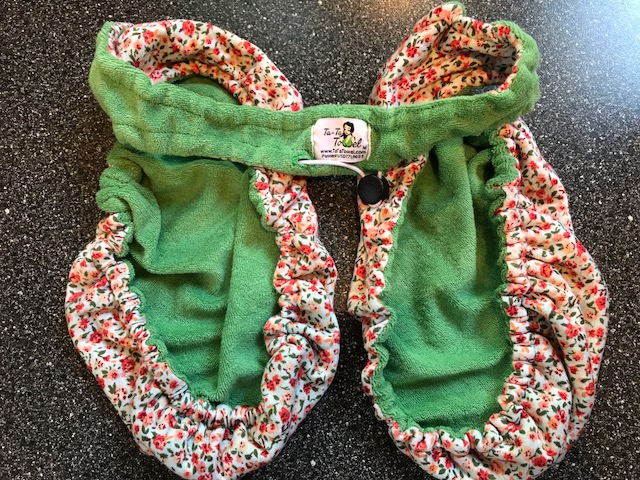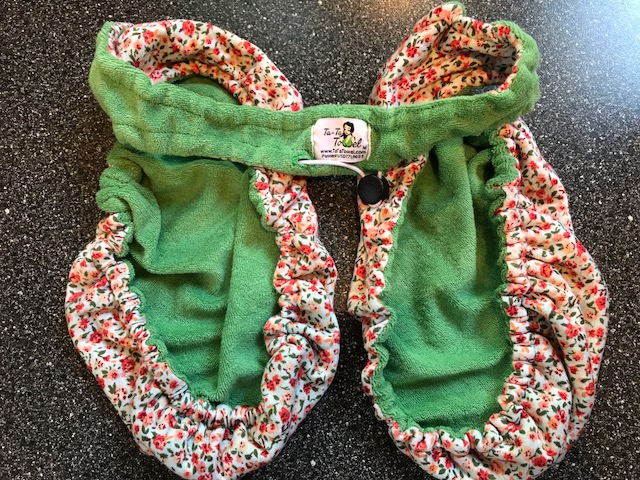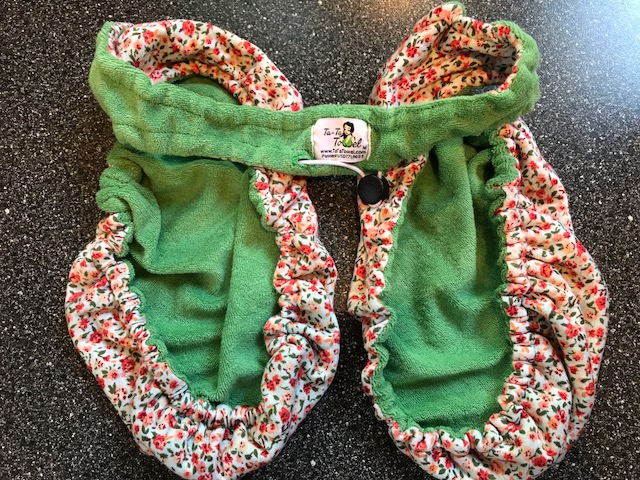 It's generously sized, like I could've put another couple of ta-ta's in here if need be LOL.
But that's often what's missing with clothing/togs - little room for the boobs!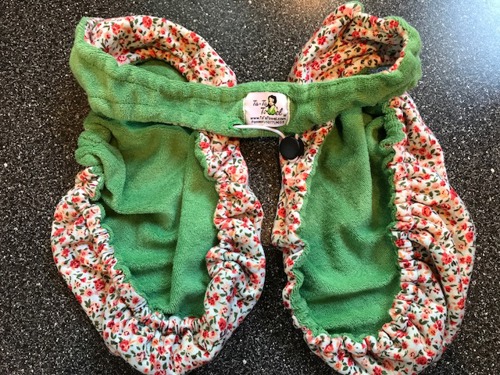 Thank goodness the sun decided to show face so I could jungle it up with my modelling example...
 It's adjustable with a toggle at the back and I Love the retro colours and print.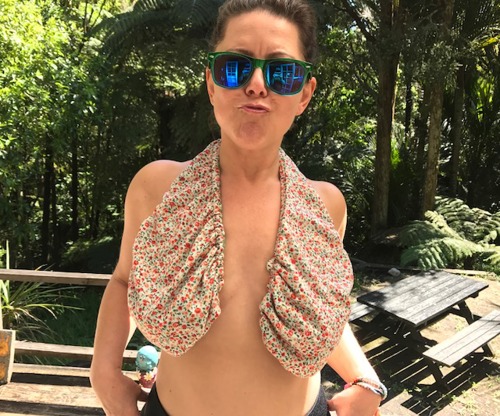 Me trying to make my Ta-Ta's bigger BAHAHAHAHAHAHAAA!
Funny as! It soaks up moisture, it's a little bit random and it makes me smile so I love it!
So much easier to chuck this on while doing hair and makeup getting ready for the day or going out. No more tissues up me bra.
Maybe helped sort your Secret Santa this year?? 
Find out more about Erin and her creation the Ta-Ta Towel HERE - cheerio - Estelle