Paralympic athlete Lisa Adams talks her gold medal win with Jono and Ben
Paralympic athlete Lisa Adams followed in the footsteps of her sister - and coach - Dame Valarie Adams to win bring home some precious in Shot Put while competing in Tokyo.
Jono and Ben caught up with the sports star to talk about her Gold Medal win! Listen above to her full interview now.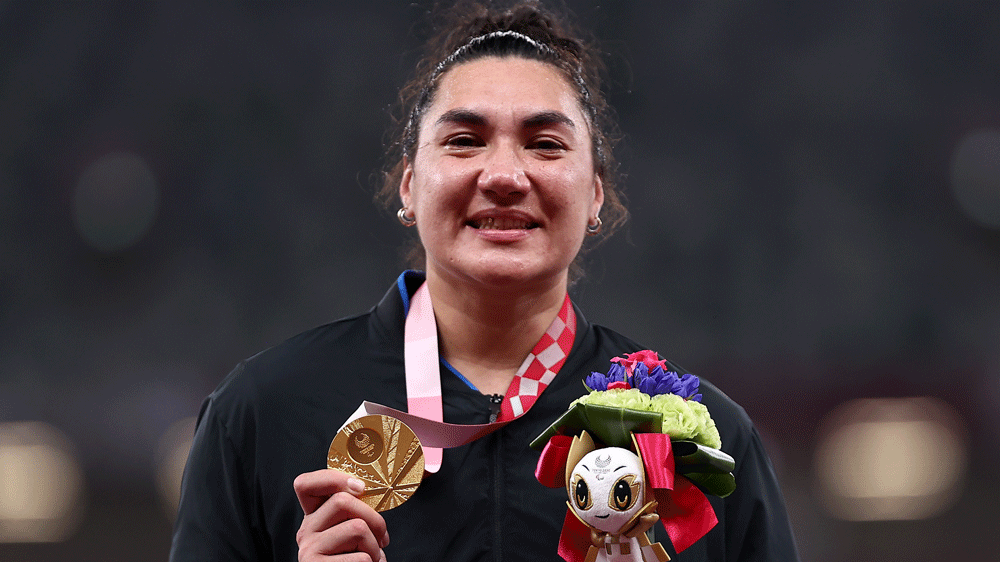 Adams completed a remarkable three-year rise from rookie to Paralympic champion, crushing her competition in the women's F37 shot put final on Saturday night; with coach and elder sister Valerie offering advice and applause from the stands.
While Lisa Adams has added a gold medal to her collection, her campaign at the Paralympic Games isn't over. She is also entered into the discus (F38) event, which will see medals won on Saturday.
Follow Jono and Ben on Facebook and Instagram for all the latest laughs and check out their podcast on iHeartRadio.
- Additional reporting by the NZ Herald